Research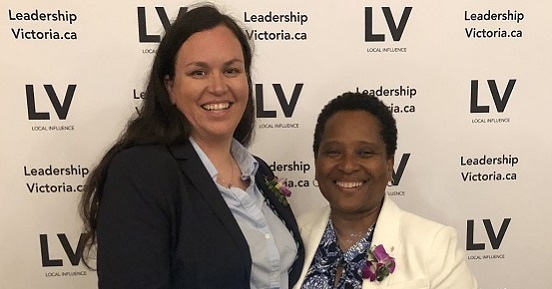 Research for Social Justice
Through the unique lenses of a critical enquiry, indigenous knowledges and anti-oppressive approaches faculty and students in the School of Social Work make a significant contribution to Social Work theory and practice as it relates to social justice.
For more details, please review the work of our faculty and students (DSpace).
Featured projects and publications
CBC Victoria's "All Points West" speaks to Bruce Wallace and Dennis Hore (Chemistry Professor) about their ongoing work with the Vancouver Island Drug Checking Project to provide free and confidential drug-checking services to anyone who needs it. – Uvic News, June 10, 2021
Please listen to the radio podcast - As street drugs become more deadly, UVic drug-checking project seeks expansion to smaller communities (CBC Radio) https://www.cbc.ca/listen/live-radio/1-93-all-points-west/clip/15848643-as-street-drugs-become-deadly-uvic-drug-checking
---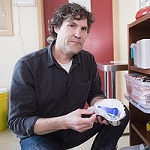 What does social work look like? Check out this new innovative harm reduction storefront established by our own Bruce Wallace with Chemistry's Dennis Hore and an amazing group of staff and students.
---
The Vancouver Island Drug Checking Project (https://substance.uvic.ca/) has been delivering drug checking services in Victoria, BC since 2019. Its service has been operating at SOLID Outreach, AVI Health and Community Services, and Lantern Services as well as festivals and community events. This free and confidential service provides information on composition of substances and harm reduction information.
Our faculty members, Mehmoona Moosa-Mitha and Bruce Wallace, published a joint research article "Lessons Learnt on Designing a Community-Based Participatory Research Study on Trauma: A Qualitative Study with Arabic Speaking Refugee Newcomers and Their Service Providers" in Canadian Journal of Action Research. The article is based on a two year community-based participatory research action study in partnership with community settlement and counselling agencies in Victoria. 
Please check out the article here:
https://journals.nipissingu.ca/index.php/cjar/article/view/494
Congratulations! School of Social Work faculty members, Bruce Wallace, Cindy Holmes and Mehmoona Moosa-Mitha, and their colleagues, Colleen Varcoe (UBC School of Nursing), Gregg Moor (Pain BC), Maria Hudspith (Pain BC) and Kenneth D. Craig (UBC Psychology) have published their collaborative research paper "Towards health equity for people experiencing chronic pain and social marginalization" in International Journal for Equity in Health this February 2021.
This research examines the many intersections of chronic pain with experiences of violence, trauma, discrimination, stigma, and inadequate health care.
The paper is available here: https://rdcu.be/ceFYH
SPEAKING THE WISDOM OF OUR TIME was co-edited by Drs. Cathy Richardson and Jeannine Carrière and published from J. Charlton Publishing in July 2020.
"Within this volume Métis stories of strength, courage and resistance are shared. Each of the chapters describe a need to re-examine how social policy is formulated and have impacted our relatives and continue to impact our children. Today we are faced with particular challenges on the planet and in our communities. We have stretched Mother Earth to the limits of her capacity and she is fighting back. As someone said, 'we need the Earth, but the Earth does not need us'. One of the invitations of this time is to reduce our footprint, our consumption and to restore balance and harmony between mankind and the environment."
https://www.jcharltonpublishing.com/product/speaking-the-wisdom-of-our-time/
S'TENISTOLW: Moving Indigenous Education Forward was co-edited by Todd Ormiston, Jacquie Green, & Kelly Aguirre and published from J. Charlton Publishing in March 2020. Our faculty members, Drs. Rhonda Hackett and Billie Allan are also contributors to the book.
"S'TENISTOLW is a SENĆOŦEN term referencing the concept of 'moving forward'. This book highlights both the doing and being of Indigenous education. Authors share their knowledge on the themes of the most recent S'TENISTOLW conference: Land-Based Learning; Supporting Learners; Indigenization; and Strengthening Alliances. Keynote addresses by renowned Indigenous scholars Gregory Cajete, Graham Hingangaroa Smith, Linda Tuhiwai Smith and Kathy Absolon are intertwined throughout the book."
https://www.jcharltonpublishing.com/product/stenistolw-moving-indigenous-education-forward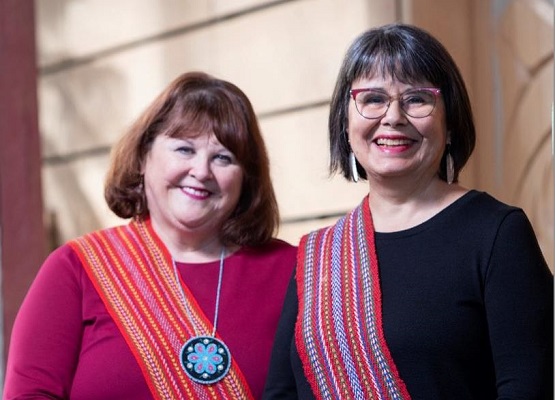 Lii Michif Niyannan meaning We Are Métis is the title of an upcoming documentary film and Social Work curricula development project funded in part by the Canadian Heritage Anti-Racism Action Project. This funding was created by the Government of Canada to help address barriers to employment, justice and social participation among Indigenous Peoples, racialized communities and religious minorities.
The project will be led by Jeannine Carriere, a professor and accomplished researcher with the School of Social Work at the University of Victoria for the past 15 years. Award-winning Métis filmmaker and professor Emeritus in Gender Studies, Christine Welsh, is co-producer for the film and co-lead on this important endeavor.
Highly accomplished Social Work graduate student, Trish Pal, has also agreed to work on the project as a research assistant. Pal is a Two-Spirit Metis person who won the Dean's Award for Indigenous Graduate Students along with a faculty academic achievement award.
The Lii Michif Niyannan multi-media project aims to engage Métis and non-Métis Canadians in a dialogue and shared learning experience, says Carriere. "We will encourage people to explore the profound historic contributions of Métis people in shaping our country alongside the contemporary Métis experiences of today."
For more information, please read the announcement.