Performance development and coaching
Performance development and coaching are about focusing on people's goals and aspirations, then choosing leadership approaches to support their growth of knowledge, skills and abilities to meet short and long-term goals. Taking an active role in supporting your employee's development is one of the best ways to ensure employee success, and ultimately the success of your department.
At UVic performance conversations can be nested within the Performance and Development Cycle (PDC). This model provides a structure for setting goals, providing ongoing feedback and coaching, and identifying ways to support your employees' learning and development objectives.
Forms and resources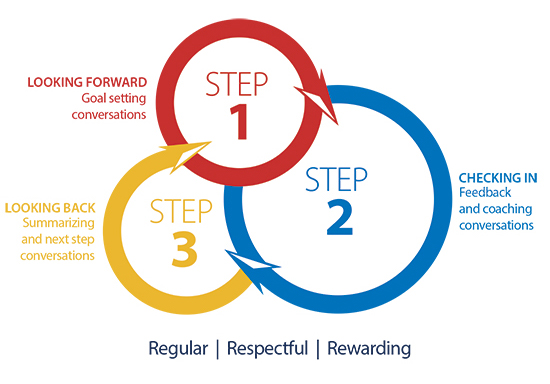 To support your employees through the full Performance and Development Cycle, you'll use five key skills:
Goal setting
Building a learning and development plan
Coaching
Providing feedback
Providing recognition