The 10 Mile Student Assistance Fund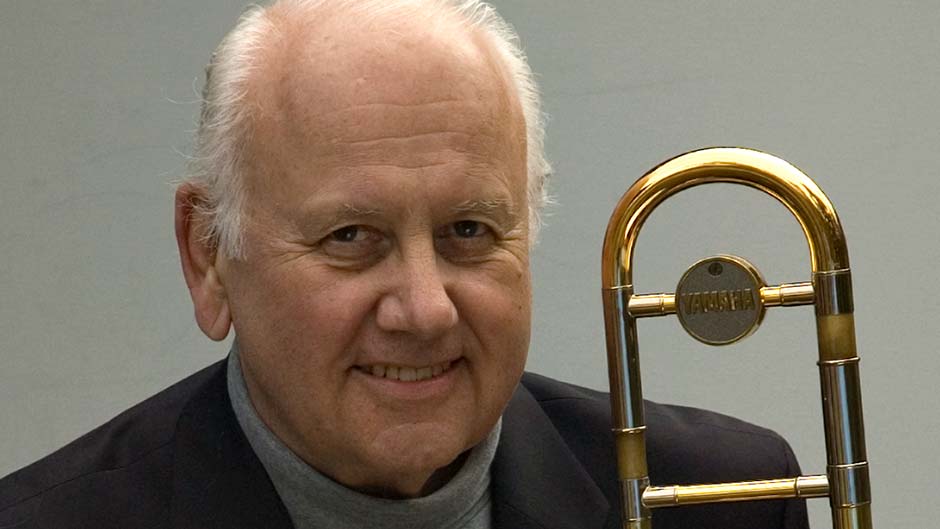 Sometimes the best charities really do begin at home. That's certainly the case with acclaimed trombonist and former University of Victoria professor Ian McDougall's CD, The Very Thought of You.
Conceived of as a benefit album for Fine Arts students in financial need, The Very Thought of You features 14 beautiful ballads from the '30s and '40s with McDougall on his signature trombone, backed by a string orchestra—but the best part is that $10 from each $20 CD goes directly to the 10 Mile Student Assistance Fund, a new emergency fund created by him to benefit Fine Arts students in financial need.
It all started with a potato
The Ten Mile Student Assistance Fund is so named because of the generous support of donors to the Ten Mile Limited Partnership—a dedicated team of alumni and supporters, headed by active UVic alumni Jim Crawford (former president of the Victoria Jazz Society), Tony Gage and McDougall himself.
More popularly nicknamed the "one potato" fund, the idea of creating a means to help out needy students came to McDougall a number of years ago, after he saw a student buying a meal for the night at a local grocery store: a single potato.
"He had one potato," McDougall told local Times Colonist arts reporter Adrian Chamberlain in an article at the time. "It was quite a large potato. That's all he had. I thought, 'Holy s--t, this guy's at the end of his tether here.'"
Faculty making a difference
An Order of Canada recipient, Juno Award winner, former chair of the Department of Theatre and School of Music Professor Emeritus who taught at UVic for 15 years, Ian McDougall is one of Canada's best know, and best loved, jazz artists. But he also had a very personal reason for creating the 10 Mile Student Assistance Fund.
"I was the beneficiary of one of these when I went to UBC," he explains. "I was broke at the end of my third year, back in 1959, but there was a fund administered by a pretty famous professor there—Walter Gage, a very kind man. I was going to have to leave UBC after completing five of the six months, because I was completely broke. But I went to him and said, 'I need some money to get through the year.' He asked how much I needed, and I said, 'As much as you can give me.' I ended up getting $250, and he said, 'Now, you need to at least try to get this back to us.'"
"I got a job and paid them back at the end of the summer," McDougall continues, "and that's the difference with funds like this: there's no academic requirement needed to benefit. You don't have to show any scholarly aptitude, you just have to be passing your courses."
McDougall hopes that students who benefit from the fund will follow his lead and pay their good fortune forward.  "You can say to them, look, this is a thing we're giving you now—but at some point during your career, send us it back. It's a gift, but if it helps you at all, put it back in the fund to help someone else."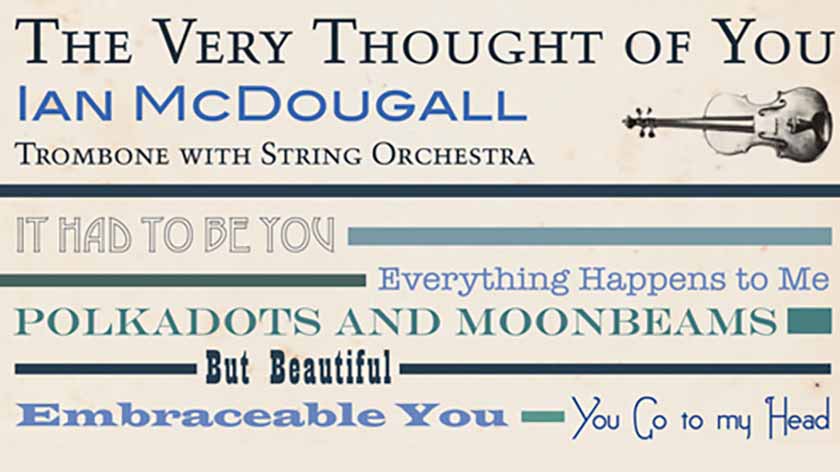 Where to buy the CD
The Very Thought of You is available in downtown Victoria at Munro's Books on Government Street, Lyle's Place on Yates Street and Larsen Music on Cook Street. Online, you can find it at CD Baby or through McDougall's own website. You can listen to a sample track by clicking here.