A successful work search starts with a strong application. These resources can help you navigate:
résumés
cover letters
interviews
portfolios
Job postings
So you've discovered an appealing job posting—great!
Understanding exactly what the employer is looking for will help your application stand out. Customizing your application to the specific requirements will show that you're a strong candidate.
To customize your application, take 5 minutes and deconstruct the posting.
Make sure the job is real
If you're applying for jobs online, do some research first.
visit the company's website to make sure it's legitimate
see if the company (and employees) exists on LinkedIn
is the name of the hiring manager listed with the job posting?
A real company will not:
ask for your banking, credit card or social insurance number during the interview stage
send you money upfront and ask you to cash cheques or wire money to them
If you suspect that a posting on the Co-op and Career portal is a scam, contact us. UVic does not verify employers or individual job postings. You can also contact the Canadian Anti-Fraud Centre.
Résumés & CVs
The terms résumé and CV (curriculum vitae) are sometimes used interchangeably, but they are different documents used for different purposes.
Key differences
Purpose
résumés are for searching for work
CVs are for applying for contracts, advanced research or post-secondary teaching positions
Focus
résumés focus on your non-academic work experience and emphasize your skills
CVs focus on your academic work experience with an emphasis on research and teaching
Length
résumés are generally 1 to 2 pages
CVs are often 5, 10, 20 or more pages
Want some more help with your résumé?
come to a SMART Résumés workshop and learn how to use AI to create a great résumé
log in to VMock with your Netlink ID to get AI feedback on your résumé
talk to your co-op coordinator (if you are in the co-op or work experience program)
check the events calendar for a Résumé Day event, offered periodically throughout the year
Instant résumé feedback
 UVic has partnered with VMock, an artificial intelligence system that can give you on-the-spot résumé feedback. 
Tips from grads and experts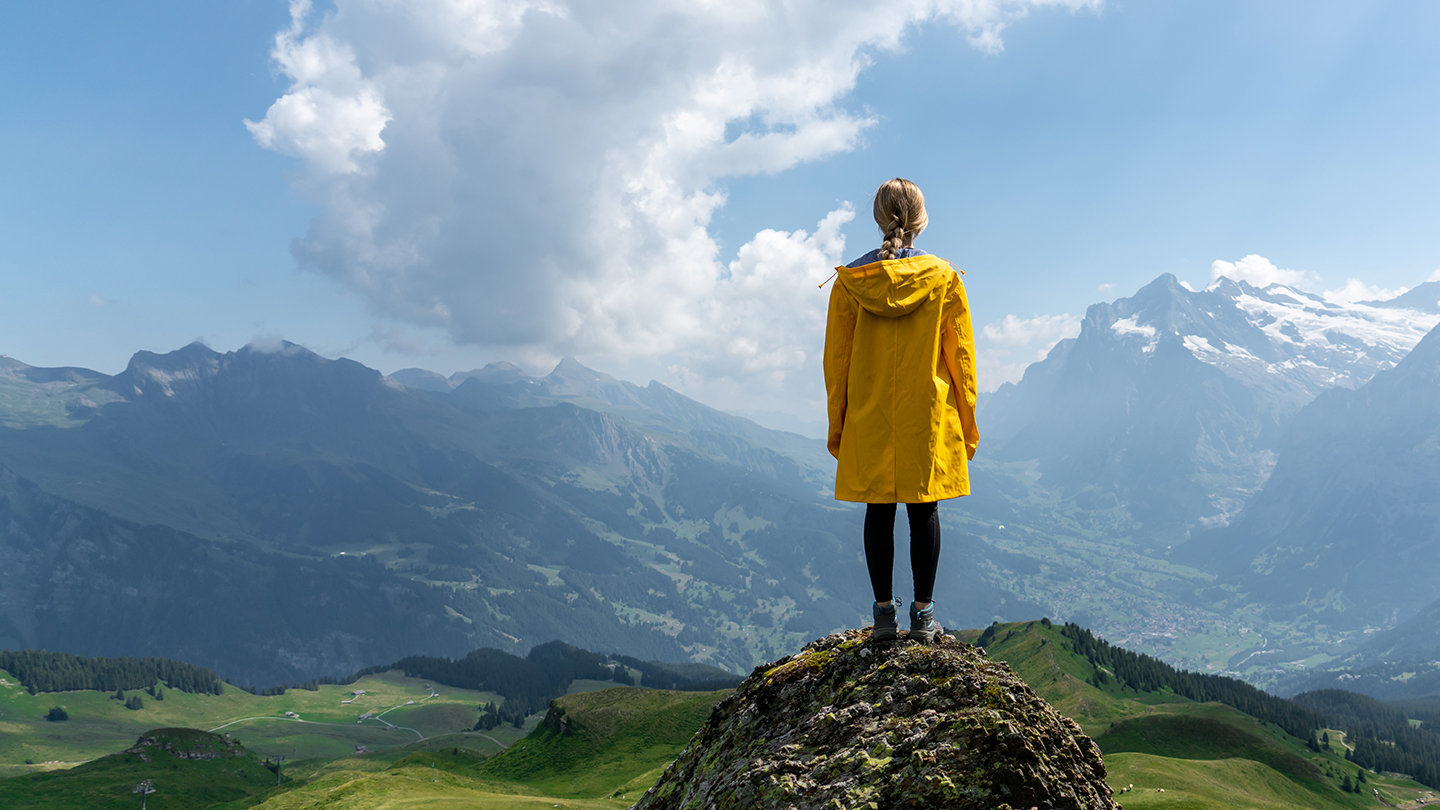 Listen to the Work It podcast
Join hosts Katy and Emma as they talk with alumni about their careers: what they love, what they've learned, and how they got there.
Plus, get actionable advice to help you succeed at work, like how to feel confident in job interviews, what to do to avoid burnout and more.
Portfolios
A portfolio is collection of documents and artifacts that record important markers in your career development.
You can bring your portfolio to interviews to demonstrate your experience, skills and knowledge to an employer in a visual way. You can also create an online portfolio as a digital record of your work.
There are 2 types of portfolios:
Use a master portfolio to store all the important documents you might want to access later in your career. Although you wouldn't normally show this to employers, it's a place to record your documents.
Creating a master career portfolio will help you:
create résumés, cover letters, personal websites and employment proposals
prepare for meetings with employers, interviews and performance reviews
identify strengths, see evidence of your progress and clarify what you want to build in your career
Items to add to a master portfolio:
experience

work and volunteer experience

references 
work samples

papers, projects, essays, reports, lab reports, writing samples, personal website, graphic design samples

education

copies of degrees and certificates and transcripts

training and professional development
awards and recognition

scholarships, certificates, letters and notes of appreciation, performance reviews, work term evaluations, newspaper clippings, photos

professional memberships
career vision and goals 
self-assessments

personality and aptitude test results and competency assessments
A presentation portfolio is a small collection of documents you can present to an employer or selection committee. You can choose certain items from your master portfolio to create a presentation portfolio.
Your presentation portfolio should include 8 documents or fewer and be specific to the position. For a hard copy portfolio, select a slim professional-looking folder and use good-quality colour photocopies (not your original documents). Go over the contents so you're confident speaking about each item.
How you can use your presentation portfolio
when networking, applying for positions or interviewing 
at informational meetings
as an attachment with your application
at an interview, if it's appropriate
What to put in your presentation portfolio
work samples

lesson plans, writing, marketing documents, blueprints, software, video clips

project descriptions
photos of work or work sites
reference letters
testimonials 
evaluations 
awards 
certifications
Cover letters
A cover letter introduces your résumé. It describes how your experiences line up with the job posting. You'll use a cover letter when:
you apply to a posted position
you submit your résumé to an organization that is not currently hiring (also called a letter of introduction or a prospecting letter)
you apply for graduate school, a co-op program, an internship or a scholarship
Learn more about writing a cover letter.
Interviews
An interview is a meeting between you and an organization or employer when you're considered a candidate for a job. The organization may interview several candidates before making a final selection.
An interview is also your opportunity to learn more about a position and organization to make sure it's a good fit.
During a traditional interview, an interviewer or interviewers will ask you questions about your experience and skills. You may also have to demonstrate your skills by giving a formal presentation, a role-play or a written assignment. 
What do interviewers want to know?
Can you do the work?
Will you be a fit with the work culture?
Are you motivated to do the work?
Learn more about preparing for an interview.
References
Your references are people who know you (generally from a work, volunteer or educational setting) who can comment on your skills, personal qualities and work ethic to a potential employer. You should usually provide the names of 3 or 4 references on your résumé, or provide them during the interview.
References can include:
former or present supervisors
professors, teaching assistants, teachers, lab instructors
coaches, volunteer supervisors, mentors
colleagues who can speak to your abilities
References should NOT include:
Always ask your references for permission to use their names on your reference list. You may also want to ask them what they would say about you if someone called to do a reference check.
Your potential employer will usually contact your references after you've completed a successful interview to learn more about you and your work history. This could be immediately following your interview or several days after.
Job offers
They've offered you the job—congratulations! Normally, you should provide a response within about 24 to 48 hours. Before you accept a position, make sure you consider the following:
What specific activities, responsibilities and tasks will you be working on? 
How much will you be paid? Is the pay an hourly wage or an annual salary? 
What hours will you work? Is there room for flexible hours? Is overtime or travel expected?
Is the job remote or will you work on-site?
Does your employer offer medical or dental benefits or contribute to a pension? 
Will you be part of a union? What are the union dues? 
How much annual vacation time will you receive?
When would your start date be?
Learn more about how to accept a job offer.