UVic news feed
Card style
Story style
Some UVic families are now getting a break on their monthly expenses. The Province of British Columbia has announced that all University of Victoria child care centres have been approved to become...
Lisa Abram, a third-generation Jewish Romanian Canadian and communications officer at the UVic, has spent the last year uncovering her family's connection to the Holocaust, aided by relatives and...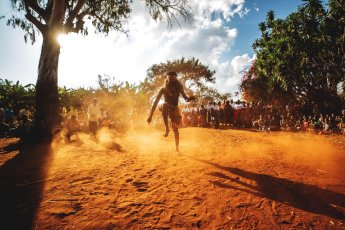 A new exhibition at UVic's Legacy Art Gallery explores Indigenous Governance scholar Devi Mucina's roots as an Indigenous Chewa man while honouring his African ancestors and culture.
List style
Events feed
Events feeds are populated using the UVic events calendar (LiveWhale).
There are two types of events feeds: list or card style.
List style
Card style