Awards for campus sustainability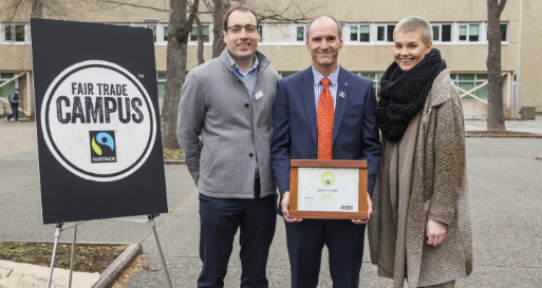 AASHE STARS Gold Rating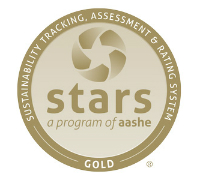 In January 2014, UVic attained it's first gold rating through the Sustainability Tracking, Assessment, and Rating System (STARS) conducted by the Association for the Advancement of Sustainability in Higher Education (AASHE). At the time, UVic was one of five Canadian universities with this achievement.
STARS is a program that North American post-secondary institutions use to measure their sustainability progress via a transparent self-reporting framework and points system. The major reporting categories are academics, engagement, operations, planning and administration.
The ratings reflect the sustainable achievements made by the institutions who participate in the program. UVic's continuing commitment to sustainability earned its Gold Rating for a second time in 2017. You can see UVic's 2017 report on the STARS website.
Award for Planning Excellence for the Campus Cycling Plan
The Campus Cycling Plan was awarded the Canadian Institute of Planner's 2019 Award for Planning Excellence Merit in the New and Emerging Planning Initiatives category.
The national awards honour planning projects judged on their excellence, innovation, impact on the profession, implementation potential and overall presentation. 
The jury was impressed by the methodology supported by four strategic keys and by a ten-year action plan, with several short term actions outlined to demonstrate how the cycling plan was designed to move forward. 
For the full Campus Cycling Plan, click here. 
Student Housing and Dining wins CleanBC Better Buildings Competition 
The Student Housing and Dining project was selected as one of eleven winners of the CleanBC Better Buildings competition. The Net-Zero Energy-Ready Challenge is one of many CleanBC programs aimed to support the design and construction of energy-efficient buildings. 
Since the competition launched in October 2018, 51 expressions of interest were submitted. The winners were selected during the juried competition, with financial incentives being awarded to the eleven winners to offset a portion of the cost to build to the highest energy performance standards. 
For more information on the Student Housing and Dining project, click here.