Careers in psychology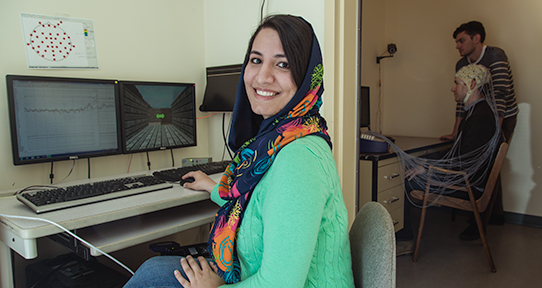 What can I do with a degree in psychology?
Psychology is the science of understanding why people think, feel, and behave the way they do. Studying psychology can lead to a variety of careers. You can work with people, facilitate well-being or engage in scientific research.
Those wanting to work in a clinical setting will pursue graduate studies to obtain the required credentials.
Some career options for psychology majors
Child care worker
Clinical psychologist
Counsellor/therapist
Disability services worker
HR specialist
Immigration officer
Marketing specialist
Medical doctor
Mental health worker
Neuroscientist
Occupational therapist
Policy researcher
Probation officer
Social service worker
Sports psychology consultant
Teacher/instructor
Victims advocate
Additional education and training may be required
More information from UVic Co-op + Careers 
Meet our alumni