Careers in psychology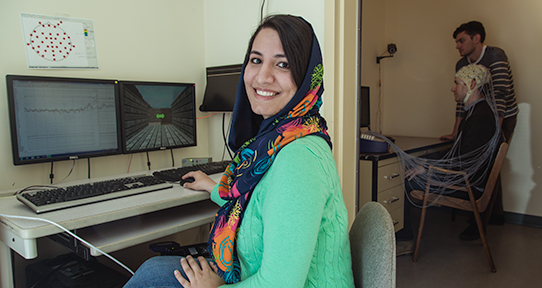 What can I do with a degree in psychology?
Psychology is the science of understanding why people think, feel, and behave the way they do. Studying psychology can lead to a variety of careers that involve working with people, facilitating well-being and engaging in scientific research. Those wanting to work in a clinical setting will pursue graduate studies to obtain the required credentials.
Co-op + Career Services is here to help you succeed in the working world. They provide resources, workshops, programs and support to help you navigate your career—while you're a student and long after graduation!
My undergraduate degree started me on the pathway to thinking critically, balancing decision making through scientific evidence with inherent human nature.
—Wynona Giannasi, BSc Psychology (1999)
Some career options for psychology majors
Child care worker
Clinical psychologist
Counsellor/therapist
Disability services worker
HR specialist
Immigration officer
Marketing specialist
Medical doctor
Mental health worker
Neuroscientist*
Occupational therapist
Policy researcher
Probation officer
Social service worker
Sports psychology consultant
Teacher/instructor
Victims advocate
*Additional education and training may be required
More information from UVic Co-op + Careers (pdf)
Meet our alumni