Careers in environmental studies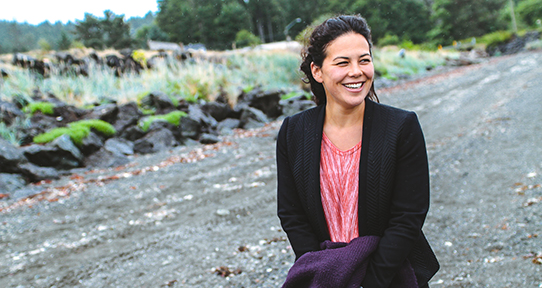 What can I do with a degree in environmental studies?
Students in Environmental Studies gain the skills to participate in the resolution of environmental challenges through decision-making, intervention, conservation, management, education and participatory research. For example, these skills, combined with studies in political ecology, provide students with a background to pursue careers in public policy and environmental consulting. Our students examine how human activities affect the landscape and develop integrated approaches to solving environmental problems.
Environmental Studies understands the importance of experiential learning to effectively apply our academic knowledge to the real world. It delves into some of the world's major problems with the intention of pushing students to provide solutions.
—Ashli Akins (BA 2009)
The interdisciplinary focus of Environmental Studies fosters the ability to integrate multiple perspectives and frameworks of analysis—making our students ideal candidates for jobs in the public, private and non-profit sectors. Learning to work collaboratively—with local and international communities, First Nations, government agencies, environmental and other non-governmental organizations and corporations—builds critical skills in consultation and consensus-building.
The interdisciplinary nature of our programs and co-op opportunities give you a head start in preparing for your ideal career.
Some career options for environmental studies majors
Environmental lawyer
Environmental consultant/manager
Environmental policy analyst
Environmental journalist
Forestry technician
Landscaping manager
Conservation specialist
Park manager
Water system supervisor
Horticulturalist
Restoration ecologist
Sustainability professional/consultant
Additional education and training may be required
More information from UVic Co-op + Careers (pdf)
Meet our alumni