Paul de Greeff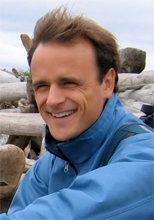 Position
Registered Landscape Architect
Murdoch de Greeff Inc.
Credentials
Environmental Studies and Geography - BSc (1997)
Paul has been consulting on landscape restoration, site planning and urban design projects for 12 years, and is a principal at Murdoch de Greeff Inc. Landscape Architects in Victoria, BC. His background in geomorphology, horticulture and mine reclamation affords him a unique perspective in urban systems restoration.
Subsequent education: Masters of Landscape Architecture, UBC (2003)