Advanced Field Geology (EOS 400)
Note: this year, EOS 400 is taking place in the Death Valley region of California.  For further information, please click here.  The information below pertains to EOS 400 2021.  Inquiries should be directed here.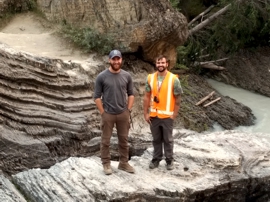 2021 dates: Aug. 25th through September 3rd, inclusive
Location:  Southern B.C. and Alberta
Maximum enrollment: 28
Instructor: Dr. Ed Nissen
Co-ordinator: Duncan Johannessen
Pre-requisites: EOS 300 and 316 - strictly enforced
Participation Fee: $TBD*

Application: via webform (to be opened January, 2021)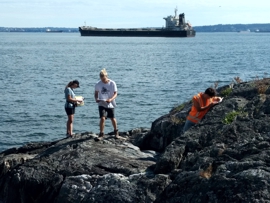 Deposit ($100) deadline: January 18th
Balance ($850) deadline:  March 15th
Registration: An invitation to register will be sent to participating students the week of March 19th.
Accommodation/board: Hotel accommodation will be provided.  Most meal costs will be the student's responsibility.
Transportation: All transportation during the program will be provided.
* in addition to regular tuition.  Cost for external students, if accepted, will be higher.