Advanced Field Geology (EOS 400)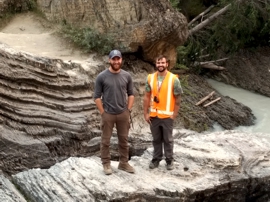 2022 dates: Aug. 24 through September 2, inclusive
Location:  Southern B.C. and Alberta
Maximum enrollment: 28
Instructor: Dr. Ed Nissen
Co-ordinator: Siobhan McGoldrick
Pre-requisites: EOS 300 and 316 - strictly enforced
Participation Fee: $TBD*

Application: via webform (to be submitted by Nov 26, 2021)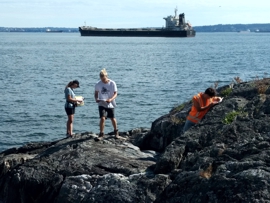 Deposit ($100) deadline: January 21
Balance ($TBD) deadline:  March 18
Registration: An invitation to register will be sent to participating students the week of March 21.
Accommodation/board: Hotel accommodation will be provided. Most meal costs will be the student's responsibility. Due to vaccination requirements of our accommodations for field school, all participants must be fully vaccinated against COVID-19.
Transportation: All transportation during the program will be provided.
* in addition to regular tuition.  Cost for external students, if accepted, will be higher.