Careers in earth and ocean sciences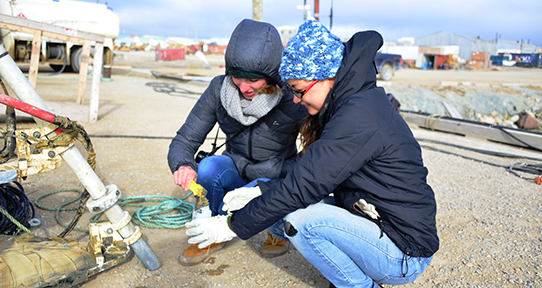 What can I do with a degree in earth and ocean sciences?
With us, you'll learn to think like a scientist and conduct research in labs and in the field. Our optional co-op program can give you the experience and contacts needed for success.
Our graduates enter into exciting professional careers including mineral and energy exploration and recovery, environmental geoscience, and research.
Career options for our graduates:
Consultant
Environmental geoscientist
Geochemist
Geologist
Geophysicist
Hydrologist/hydrogeologist
Laboratory technician
Marine researcher
Mineral & energy exploration
Petroleum geology
Teacher/professor
Technical writer
More information from UVic Co-op + Career Services (PDF)
Meet our alumni