Astronomy Open House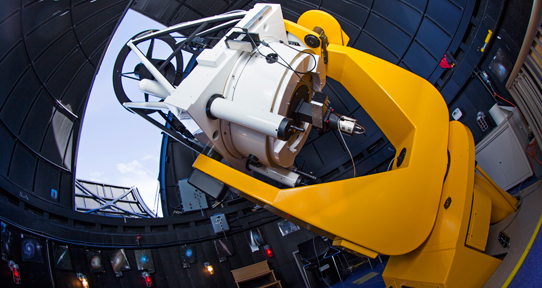 ---
  The UVic Observatory Open House program will resume for the
autumn term on Wednesday evenings September 20 - December 6, 2023
Given the continued Covid restrictions, we have been advised to follow appropriate health guidelines, which are listed below. Each week, we will have discussions of astronomy headlines, a Q&A session and viewing through the 0.2m Celestron and the 0.8m DFM telescopes, if sky conditions permit.
Topic: Observatory Open House
When:  Wednesdays, September 20 - December 6, 2023
Time: 7:30 - 9:30 pm 
Where: 5th floor Bob Wright Centre
Admission is free
Rain or shine
For further information, please check out our Facebook page:
https://www.facebook.com/uvicobservatory
or email us at observatory@uvic.ca 
Health guidelines for attending the UVic Open House
1. Do a daily health self-assessment. 
2. If you have any symptoms from the daily health self-assessment, please stay at home and consult your physician.
3. Wearing a mask is now a personal choice. On campus, UVic strongly encourages the use of masks, particularly in indoor spaces where people are in close proximity.
4. Avoid crowding indoors/ at the telescopes
5. These guidelines are now all from the BC Public Health and apply to any activity or business in BC.
Please check the following links for further info
UVic Communicable Disease Plan:
https://www.uvic.ca/ohse/covid19/communicable-disease-plan/index.php
​