Careers in chemistry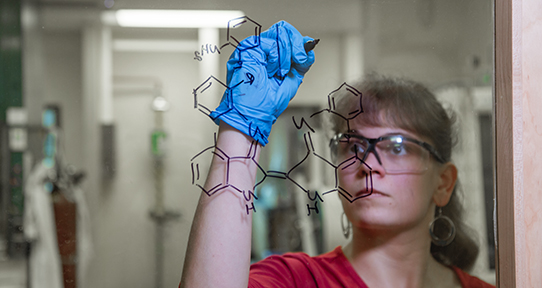 What can I do with a degree in Chemistry?
Chemistry students get a head start on their careers with hands-on experience in modern laboratories, research experience courses and a dynamic co-op program.
You'll learn important skills useful in a wide number of careers—how to think critically, how to analyze data and how to communicate findings.
Chemistry is the 'central science', so a chemistry degree is ideal preparation for a career or further studies in a wide variety of allied disciplines and interdisciplinary areas.
Career options for chemistry graduates:
Agricultural scientist
Chemical biology researcher
Clinical chemist
Environmental scientist
Environmental sustainability manager
Laboratory technician
Materials scientist
Medical/health professional
Petroleum scientist
Pharmaceutical researcher
Pharmacist
Process chemist
Quality control chemist
Research & development director
Research assistant
Research manager or primary investigator
Teacher or professor
Veterinarian
Waste management scientist
And pretty much anything else...
More information from UVic Co-op + Career Services (PDF)
Meet our alumni