Graduate studies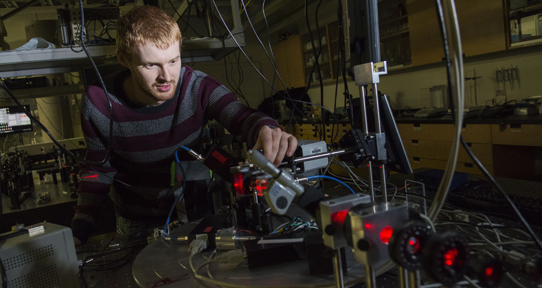 We offer programs leading to the degrees of Master of Science and Doctor of Philosophy in Chemistry. Our graduate students gain the opportunity to learn research skills and carry out research projects supervised by departmental faculty.
Graduate students find our programs to be:
Learn about detailed program requirements for the MSc in chemistry and PhD in chemistry and current graduate-level courses and future graduate courses offered in the next two years. You'll also find information about financial support available for graduate students.
More questions about the graduate admissions process? Contact Sandra Baskett, our graduate secretary.
University links
Other resources