CAPI intern Elena Lopez talks about Typhoon Haiyan in the Philippines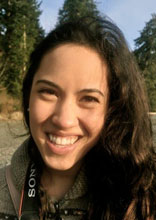 CAPI intern, Elena Lopez, talks about typhoon Yolanda (international name Haiyan) in this podcast and its disastrous effect on the Visayan Islands in the Philippines. She explains that as national and international relief efforts are underway, it is clear that even after the victims' immediate needs are met, rebuilding will be a long and arduous process.
Elena is an intern with Migrant Forum in Asia in Quezon City in the Philippines. All CAPI interns submit blogs and podcasts as part of their outreach duties during their placements.
Listen to the full podcast
here
on our intern blog site.