The Value of Mother-Tongue Based Education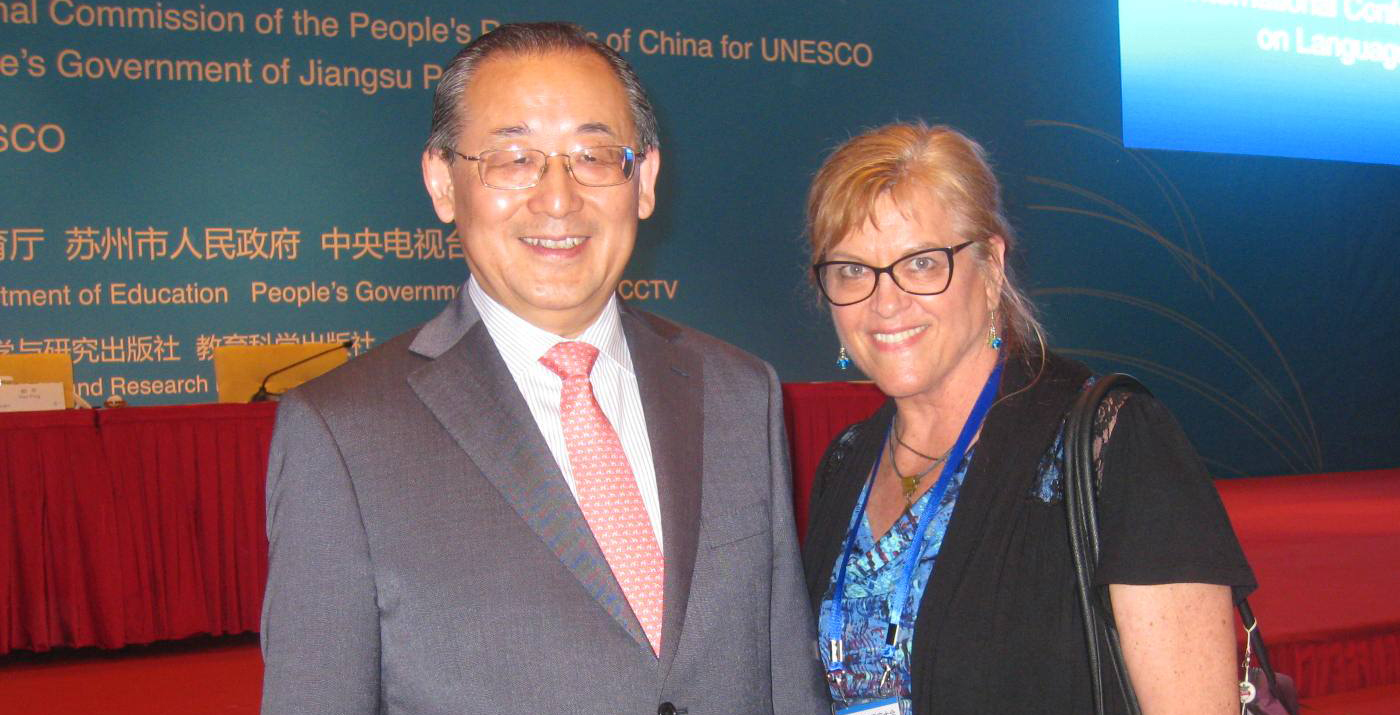 Child and Youth Care professor Jessica Ball was invited by the Ministry of Education of the People's Republic of China (PRC) to address governments' ministers of education, international development partners, linguistics,  and educators at the International Conference on Language: Enhancing Language Ability and Language Education, held on June 5-6, 2104 in Suzhou City, Jiangsu Province, China. The conference was co-sponsored by PRC and UNESCO.
While UNESCO has long advocated for children's right to learn in their mother tongue, or home language, in contrast China has strongly discouraged the use of home languages in education and public life to the point where many languages in China are endangered and millions of children who do not speak Mandarin at home are disadvantaged. Jessica was given rare permission to speak about the rights of ethnolinguistic minority children and families with regard to the language of instruction in school. The language required for participation in schooling is a critical issue affecting social inclusion and the prospects of achieving the Millenium Development Goals including Education for All (i.e., inclusion of all children at least to the end of primary school). 
Jessica's presentation, entitled "Evidence-based Language-in-Education Policy to Ensure Education for All", emphasized the strong research base that provides 'proof of concept' for mother-tongue based, multilingual education. This presentation is part of Jessica's ongoing program of research in Child and Youth Care, which has increasingly focused on the manufacture of children's marginalization through social and education policies and mainstream professional training, program standards, and child assessment tools.