Free Japanese Cultural Fair October 25!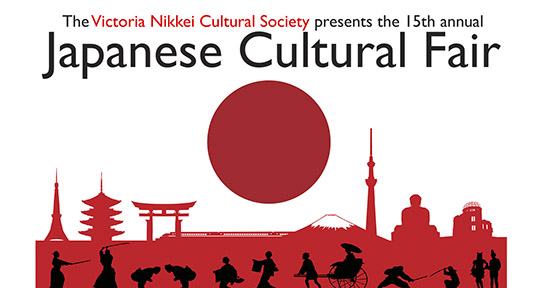 October 25, 2014   |   10am – 4 pm
Esquimalt Recreation Centre
The Victoria Nikkei Cultural Society will be presenting the 15th Annual Japanese Cultural Fair Saturday, October 25, at Esquimalt Recreation Centre from 10 am to 4pm. Admission is free and the event's feature will include musical performances, Japanese theatre for human and robot actors, Bunraku film, Obon Matsuri and more!
Please see the Victoria Nikkei Cultural Society website for details or download the poster