James Tully
Distinguished Professor of Political Science, Law, Indigenous Governance and Philosophy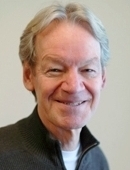 James Tully
Tel: 250-721-7494
Fax: 250-721-8146
Faculty of Law
University of Victoria
PO Box 1700, STN CSC
Victoria, BC  V8W 2Y2
Map
I teach and research mainly in the area of legal theory, including its history, constitutional theory, indigenous law and rights, global constitutionalism and legal pluralism. UVic law is famous for its interdisciplinarity. It has teaching and research links with Indigenous Governance, Political Science and Philosophy; departments with which I am fortunate to be affiliated. The center of my interest is the interrelationship between democracy and law. My current research is on self-organised practices and networks of civic citizenship oriented to sustaining public or common goods.
Prior to coming to UVic in 1996, I taught at McGill University (1977-1995) and was the first Jackman Professor of Philosophical Studies at the University of Toronto (2001-2003).
I currently co-supervise a number of graduate students in Law, give occasional reading courses and usually teach one semester each Spring term. Spring 2017 seminar is on the theories and practices of nonviolent change. I am currently co-editing a volume on Reconciliation and Resurgence with John Borrows and another on The Power of Nonviolence.
BA – UBC (1973)
PhD – Cambridge (1977)
Strange Multiplicity: Constitutionalism in an age of diversity

(1995)

co-editor

Multinational Democracy (2001)
Democracy and Civic Freedom (2009)
Imperialism and Civic Freedom (2009)
On Global Citizenship, Bloomsbury (2014)
Freedom and Democracy in an Imperial Context, ed. Robert Nichols and Jakeet Singh, Routledge (2014)
'Consent, Hegemony & Dissent in Treaty Negotiations', Between Consenting Peoples, ed. J. Webber & M. Macleod (2010)
'On the Multiplicity of Global Public Spheres', Beyond Habermas, ed. C. Emden & D. Midgley (2012)
'Middle East Legal and Governmental Pluralism: A view of the field from the demos', Middle East Law and Governance, 4, 2-3 (2012)
'Two Traditions of Human Rights', in Matthias Lutz-Bachmann and Amos Nascimento, eds., Human Rights, Human Dignity and Cosmopolitan Ideals, London: Ashgate (2014) 139-58
'Civic Freedom', Centre for the Study of Democracy Bulletin, 20, 1-2 (2016)
'Main author, 'Introducing global integral constitutionalism', Global Constitutionalism: human rights, democracy, law, 5, 1 (2016) 1-15