Chris Tollefson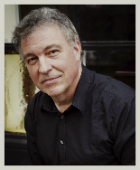 Position
Professor
Faculty of Law
Status
Contact
Credentials
BA – Queen's, LLB – UVic, LLM – Osgoode Hall
Area of expertise
Environmental law and litigation, sustainability, environmental governance, forestry, Aboriginal law, access to justice.
Biography
Chris Tollefson is Professor of Law at the University of Victoria. Chris has played a leading role in the development of Canadian public interest environmental law.  He was the founding executive director of the UVic Environmental Law Centre, a position in which he served for over twenty years.  He also served for fifteen years as a director of Ecojustice, including four years as Chair and national President.  From 2011 to 2016 he held the Hakai Chair in Environmental Law and Sustainability at UVic Law.
Chris has appeared before all levels of court, including the Supreme Court of Canada. His litigation experience includes trial and appellate counsel work on various complex public interest and criminal defence cases. He has also acted for public interest clients in numerous regulatory proceedings including the Northern Gateway pipeline review (Nature Canada & BC Nature: 2012-2015); the Trans Mountain pipeline review (for Nature Canada and BC Nature: 2014 to date); the Pacific North West LNG environmental assessment (for Skeena Wild: 2015-2018); and the Teck Frontier Oils Sands environmental assessment (for the Canadian Parks and Wilderness Society: 2017 to date). 
He has degrees from Queen's, University of Victoria and Osgoode Hall Law School, and clerked at the BC Court of Appeal for Justices Lambert and Macdonald. His publications cover a range of environmental and natural resource topics including environmental assessment, climate change, and access to justice. He is co-author (with Meinhard Doelle) of Environmental Law: Cases and Materials (Carswell 3rd edition, forthcoming 2019). He has won various awards for his teaching and research, and in 2014 was the recipient of Nature Canada's Conservation Partner Award for his work leading their legal team during the Northern Gateway pipeline hearings.
He is passionate about litigation, and about training and inspiring young litigators to take on challenging public interest cases.  In 2016, he co-founded and became the executive director of Canada's first legal NGO focused on training and inspiring Canada's next generation of public interest environmental litigators.  The Pacific Centre for Environmental Law and Litigation  (CELL) pursues this goal by offering students the opportunity to gain hands-on litigation experience working as part of a team on carefully selected and closely supervised public interest environmental cases that have strong experiential learning potential.
Chris is principal of Tollefson Law a public interest-focused law firm that is co-counsel, along with Arvay Finlay LLP, on La Rose v HMTQ, a climate lawsuit case filed by fifteen Canadian young people against the federal government.