Calvin Sandborn, QC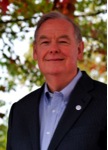 Position
Assistant Teaching Professor Legal Director of the Environmental Law Centre
Faculty of Law
Contact
Area of expertise
Environmental law, mining law and reform, plastics legislation.
Biography
Calvin Sandborn has practiced environmental law for over 25 years as counsel for West Coast Environmental Law Association, the Farmworkers Legal Services Project and the Forest Practices Board of British Columbia. He has extensive experience in both environmental litigation and successful lobbying for environmental reform. He was an associate to Commissioner Stephen Owen during the historic Commission on Resources and Environment process.
He has published numerous newspaper articles calling for environmental reform. Sandborn drafted the first endangered species bill ever presented to the federal parliament in 1990. Among other things, he helped to successfully lobby for BC's first farm worker health and safety regulations, WCB coverage for farm workers, BC Hydro's Power Smart program, Vancouver's Integrated Pest Management policy, the provincial government requirement that producers of paints, solvents and pesticides dispose of the used containers, the provincial government's shift to a comprehensive pollution prevention policy, legislation to facilitate the operations of land trusts, and the banning of falcon harvesting.
Professor Sandborn is the legal director of the Environmental Law Centre and teaches Law 353 (Environmental Law Centre Clinic). In 2011, he was named an Honourary Citizen of the City of Victoria, and awarded the Andrew Thompson Award by West Coast Environmental Law – the province's top award for Environmental Advocacy. In 2016, he received the Victoria Bar Association "Contribution to the Law Award", and in 2017 he received the "Svitlana Kravchenko Environmental Rights Award" at the international Public Interest Environmental Law Conference.
In 2018 he was appointed Queen's Counsel.