Deanna Rivers
Adjunct professor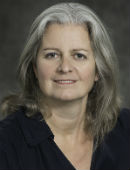 Deanna Rivers

Faculty of Law
University of Victoria
PO Box 1700, STN CSC
Victoria, BC  V8W 2Y2
Map
Ms. Rivers is a graduate of the University of Victoria law school, graduating with an LL.B. in 1995. She was called to the bar of British Columbia in February 1996, after articling with the law firm of Anniko Hunter. She practiced with Anniko Hunter until 2001. Ms. Rivers joined Stevenson Luchies & Legh in 2003 after taking time off with her children. 

Ms. Rivers practices in Victoria, primarily in the areas of estate planning, probate, estate litigation, conveyancing and litigation preparation.

In addition to her law practice, Ms. Rivers has 15 years military service, and has received the United Nations Forces in Cyprus medal, the Canadian Peacekeeping Service medal and the Canadian Decoration.

Ms. Rivers is married with two teenagers. She is a past chair of the Victoria Young Lawyers and Victoria Wills and Trusts sections of the Canadian Bar Association. She is involved Scouts Canada and minor lacrosse.

Ms. Rivers has been teaching Succession and Estate Planning at the University of Victoria Law school since 2012, and has been an adjunct professor since 2014.