Victor V. Ramraj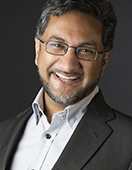 Position
Professor, Director of the Centre for Asia Pacific Initiatives
Faculty of Law
Contact
Credentials
BA – McGill, MA – University of Toronto, LLB – University of Toronto, LLM – Queen's University Belfast, PhD – University of Toronto
Area of expertise
Comparative constitutional and administrative law (SE Asia), transnational regulation, law and globalization, emergency powers in Asia.
Biography
Victor V. Ramraj joined the University of Victoria as Professor of Law and CAPI Chair in Asia-Pacific Legal Relations in 2014, and was appointed Director of the Centre for Asia-Pacific Initiatives (CAPI) in 2017. Before coming to Victoria, he spent sixteen years at the National University of Singapore (NUS), where he twice served as the Faculty's Vice-Dean for Academic Affairs. He was also twice seconded to the Center for Transnational Legal Studies (CTLS), a consortium of global law schools in London, where he served for one year as its co-director. Professor Ramraj holds five degrees from McGill University, the University of Toronto, and Queen's University Belfast, served as a judicial law clerk at the Federal Court of Appeal in Ottawa and as a litigation lawyer in Toronto, and remains a non-practicing membership in the Law Society of Upper Canada. He has held visiting teaching appointments at Chulalongkorn University, Kyushu University, and the University of Toronto.
Professor Ramraj has edited/co-edited several books published by Cambridge University Press, including Emergencies and the Limits of Legality (2009) and Emergency Powers in Asia: Exploring the Limits of Legality (2010). His work has been published in leading journals around the world, including Chicago-Kent Law Review, Hong Kong Law Journal, ICON: International Journal of Constitutional Law, Singapore Journal of Legal Studies, South African Journal on Human Rights, Tilburg Law Review, and Transnational Legal Theory. His latest edited collection is entitled Covid-19 in Asia: Law and Policy Contexts (New York: Oxford University Press, 2020).
His research interests include comparative constitutional and administrative law, transnational regulation, emergency powers, and the history of and regulatory challenges arising from state-company relationships in Asia. He is a regular participant in international workshops on comparative constitutional and administrative law. He has organized international conferences in Canada and Asia, as well as panels, workshops, and roundtables, including CAPI's Roundtable Series on Southeast Asia in Global Context. Professor Ramraj was the Principal Investigator on a multi-year Queen Elizabeth II Diamond Jubilee Scholarships - Advanced Scholars (QES-AS) research project, Regulating Globalization in South and Southeast Asia, with collaborators in Bhutan, Cambodia, India, Thailand, and Vietnam. He is working on a book entitled Law in the World: Creatively Legal Thinking for Complexity and Crisis.