Andrew J Pirie
Professor Emeritus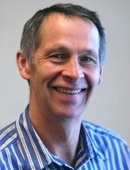 I was first appointed to the Faculty of Law in 1981, have been a visiting professor at the University of Ottawa, and have had on-leave appointments in the BC Ministry of Attorney General working on access to justice issues and in the New Zealand Law Society, redesigning their national bar admission program. I was also the founding director of the UVic Institute for Dispute Resolution and held that position from 1989-96.
My teaching interests were on alternative dispute resolution, civil procedure, and legal ethics and professionalism. I have written extensively, particularly in the area of ADR including Alternative Dispute Resolution: Skills, Science and the Law published in 2000 and am a co-editor of several works including The Civil Litigation Process (2010) and The Theory and Practice of Representative Negotiation (2008). I have presented papers and led workshops on dispute resolution, negotiation, and mediation in the US, England, Thailand, Cambodia, Fiji, Australia, New Zealand, and the United Arab Emirates.
I am also a member of Lawyers on Stage Theatre (LOST) which performs theatre to support local charitable causes.
BA – Waterloo (1972)
LLB – Dalhousie  (1975)
LLM – Wellington (1976)