Gerry Ferguson
University of Victoria Distinguished Professor
Professor Emeritus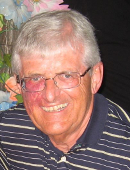 Gerry Ferguson
Tel: 250-721-8174
Fax: 250-721-8146

Faculty of Law
University of Victoria
PO Box 1700, STN CSC
Victoria, BC  V8W 2Y2
Map
I was appointed to the Faculty of Law at UVic in 1976 as Associate Professor and was promoted to Professor in 1981. I was appointed in 2002 to one of the first two University of Victoria Distinguished Professorships. I served two terms as Associate Dean from 1980 to 1982 and from 1985 to 1988. Prior to that, I was a Research Officer at the Law Reform Commission of Canada from 1972 to 1973, and was an Assistant Professor at the Faculty of Law, University of Ottawa, from 1973 to 1976.
My teaching and scholarly interests include criminal law, criminal procedure, sentencing, global corruption, and mental health law. I am the author of the open access book Global Corruption: Law, Theory and Practice (2018). I have been the co-author, from 1987 to 2019, of the two-volume book, Canadian Criminal Jury Instructions and a co-author of the Annual Review of Criminal Law, from 2002 to 2015, and have written over 100 articles and book chapters on various criminal law topics. I have been a Visiting Professor of Law at the University of Malaya and the University of Hong Kong in 1989, the University of Monash in 1990, the University of Airlangga, Indonesia in 1993, and the University of Auckland in 1997 and 2004.  Since that time, I have been a guest visitor at a number of other law faculties in China and elsewhere.
I am currently a Senior Associate of the International Centre for Criminal Law and a Member of a United Nations Expert Group working on Anti-Corruption Academic materials. I am a former member of  the National Advisory Council of the Law Commission of Canada, the Board of Directors of the International Centre for Criminal Law Reform and Criminal Justice Policy, and an active participant in the Canadian Bar Association, Law Society, and Continuing Legal Education Society activities.
BA – St. Patrick's (1968)
LLB – Ottawa (1971)
LLM – New York (1972)
Canadian Criminal Jury Instructions
Annual Review of Criminal Law