John Borrows
Professor
Canada Research Chair in Indigenous Law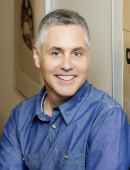 jborrows@uvic.ca
Tel: 250-721-8168

Faculty of Law, University of Victoria
PO Box 1700, STN CSC
Victoria, BC  V8W 2Y2
Map
Professor Borrows, B.A., M.A., J.D., LL.M. (Toronto), Ph.D. (Osgoode Hall Law School), LL.D. (Hons.)(Dalhousie) F.R.S.C., is Canada Research Chair in Indigenous Law at the University of Victoria Law School. Prior to joining the Faculty, he was Professor and Robina Chair in Law and Society at the University of Minnesota Law School and Professor; Law Foundation Professor of Aboriginal Law and Justice at the University of Victoria Law School; Professor in the Faculty of Law at the University of Toronto; Associate Professor and First Nations Legal Studies Director, Faculty of Law at the University of British Columbia; Associate Professor and Director of the Intensive Programme in Lands, Resources and First Nations Governments at Osgoode Hall Law School.
Professor Borrows has served as a Visiting Professor and Acting Executive Director of the Indian Legal Program at Arizona State University College of Law in Phoenix, Arizona; Visiting Professor at the Faculty of Law of the University of New South Wales, Australia; New Zealand Law Foundation Distinguished Visitor at Waikato University in New Zealand; Visiting Professor at J. Rueben Clark Law School at BYU; Vine Deloria Distinguished Visitor at the University of Arizona James E. Rogers School of Law; LG Pathy Professor in Canadian Studies at Princeton University.
He teaches in the area of Constitutional Law, Indigenous Law, and Environmental Law. His publications include, Recovering Canada; The Resurgence of Indigenous Law (Donald Smiley Award for the best book in Canadian Political Science, 2002). Canada's Indigenous Constitution (Canadian Law and Society Best Book Award 2011), Drawing Out Law: A Spirit's Guide, all from the University of Toronto Press. Professor Borrows is a recipient an Aboriginal Achievement Award in Law and Justice, a Fellow of the Trudeau Foundation, and a Fellow of the Academy of Arts, Humanities and Sciences of Canada (RSC), Canada's highest academic honor, and a 2012 recipient of the Indigenous Peoples Counsel (I.P.C.) from the Indigenous Bar Association, for honor and integrity in service to Indigenous communities. John is Anishinabe/Ojibway and a member of the Chippewa of the Nawash First Nation in Ontario, Canada.
News Coverage & Commentary:
Extended 20-minute interview with John:
Lectures:
All of John's Law 340: Indigenous Lands, Rights and Governments lectures are available on YouTube.
BA – Toronto (1987)
MA – Toronto (1996)
LLB – Toronto (1991)
LLM – Toronto (1991)
Ph.D. – Osgoode (1994)
Freedom and Indigenous Constitutionalism (Univ. of Toronto Press, May, 2016).
The Right(s) Relationship?: Reimagining the Implementation of Historical Treaties (University of Toronto Press, forthcoming) with Michael Coyle, ed.
Canadian Constitutional Law, 4th edition (Toronto: Emond Montgomery, 2016) (co-editor) forthcoming 
"Heroes, Monsters, Tricksters and Caretakers" (2016) McGill Law Review (Legal Pluralism Special Issue).
"Learning from the Land: Outdoor Indigenous Legal Education" (2016) 32 Windsor Yearbook on Access to Justice (under consideration). GUEST EDITOR FOR ENTIRE ISSUE
"Challenging Historical Frameworks: Aboriginal Rights, Agency and Originalism" (2016) Canadian Historical Review (under consideration).
"Aboriginal Title and Private Property (2015) 68 Supreme Court Law Review.
"The Durability of Terra Nullius: Tsilhqot'in v. the Queen (2015) 48 University of British Columbia Law Review.
"Indigenous Love, Law and Land in Canada's Constitution" in Arthur Schfar, Steven Lecce, eds., Fragile Freedoms: Human Rights in Global Context (London: Oxford University Press, 2015) (forthcoming).
"Unextinguished: Rights and the Indian Act, Annual Rand Lecture", (2016) UNB Law Review (forthcoming).
Legislation and Indigenous Rights, in Patrick Macklem and Douglas Sanderson eds., Section 35 @ 25 (Toronto: University of Toronto Press, 2016).
Comparative Indigenous Law: The US Experience - Law 343
National University of Singapore April 3 2015
Osgoode Hall Law School Constitutional Law Cases Conference April 10 2015
Osgoode Hall Law School Gladue Conference April 11, 2015
Sakimay First Nation Conference April 24-26, 15
Canadian Bar Association, Tulalip Reserve, Washington May 2, 2015
Guelph University Aboriginal Fishing Conference June 9, 2015
British Columbia Continuing Legal Education Aboriginal Conference June 11, 2015
Lax Kw'allams First Nation June 29, 30, 2015
Osgoode Hall Law School Anishinaabe Law Camp September 10-13, 2015
UVic, Reconciliation and Resurgence Conference September 18-19, 2015
Tsilhqot'in Conference, SFU September 25, 2015
Cdn. Admin. Access to Justice Conference, Saskatchewan October 14, 2015
Windsor Law Review Annual Lecture October 22, 2015
University of Alberta Law School, 27th MacDonald Lecture November 3, 2015
British Columbia Continuing Legal Education Indigneous Law Conf. November 2015
University of Ottawa, Dean's Lecture Series in Indigenous Law November 17, 2015
University of Arizona Law School, Native Law Program Series January 15, 2016
UBC Law School, Faculty Seminar + School Lecture January 19, 2016
Victoria University Wellington NZ, Waitangi Keynote + Seminars February 6-13, 2016
McGill University Law Review Symposium February 19, 2016
UNB Law Review, Ivan Rand Lecture March 1, 2016
Dalhousie University Law School Faculty Seminar + Lecture March 3, 2016