English student society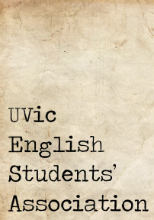 The English Students' Association (ESA) represents students enrolled in the English department. The ESA's purpose is twofold: to build a sense of community within the department through a variety of academic and social events, and to communicate the interests of English students at various levels within the University of Victoria.
The ESA publishes the undergraduate journal The Albatross annually, which features exceptional undergraduate work in the fields of literary analysis, critical theory, creative writing, and cultural studies.
The ESA holds various social events (e.g.: department mixers and bookstore crawls), as well and peer-helping events (e.g.: peer-editing and writing circles). The ESA also administers annual scholarships.
Find us on Facebook and Twitter. Any questions can be sent to our email.