Walk to End Gender-Based Violence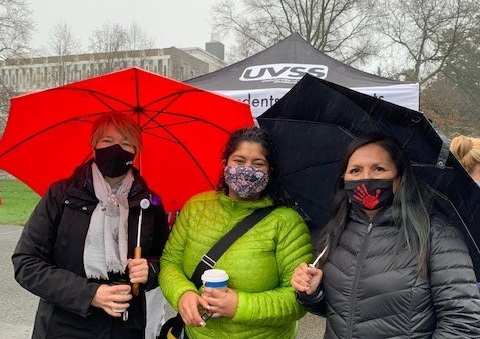 Reem Girgrah, a MSW student and Sexualized Violence Education and Prevention Officer at UVic's Equity and Human Rights office, coordinated the event - Walk to end gender-based violence - held on December 6th to commemorate the National Day of Remembrance and Action on Violence against Women. Jacquie Green, SOCW Director, was invited as a guest speaker for the event.
Please check out the video posted on EQHR website to view the event and listen to the speech.