Welcome to 

W

SÁNEĆ territory
Our school acknowledges that we work as visitors on the traditional territory of the WSÁNEĆ (Saanich), lək̓ʷəŋən (Songhees), Wyomilth (Esquimalt) peoples of the Coast Salish Nation.
As Mihesuah states, "since every academic institution sits on Indigenous land, ultimately, the institutions exist because Indigenous people were first dispossessed."
Audio clips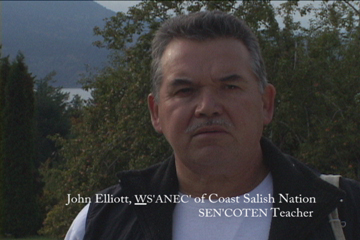 We worked with SENĆOŦEN Teacher John Elliot (STOLȻEȽ) to create the following audio clips.
Clip one (mp3 audio): Listen to a welcome song of protection for visitors, introduction and welcome. You'll learn about the relationship UVic has to traditional WSÁNEĆ homelands.
Clip two (mp3 audio): John Elliot takes the listener on a further journey about the traditional territory of the WSÁNEĆ peoples of the Coast Salish Nation, including territorial markers related to WSÁNEĆ teachings.
Our responsibility as visitors
We encourage all students to acknowledge the homelands of Indigenous nations the university occupies and to learn further about your relationship as a visitor to the traditional territories of the nations you reside upon.
W

SÁNEĆ Territory icon
The "Eagle's Gift" logo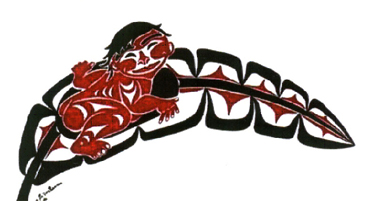 "Eagle's Gift" is a child emerging from an eagle feather.
The artist, Doug LaFortune, is a master carver from the Saanich Nation. He explains that the meaning is twofold; eagles and their feathers are held with the highest degree of sacredness in traditional Saanich culture, likewise, children in Saanich culture are considered sacred gifts.
In addition, eagles are known to be fierce protectors of their young.