Alumni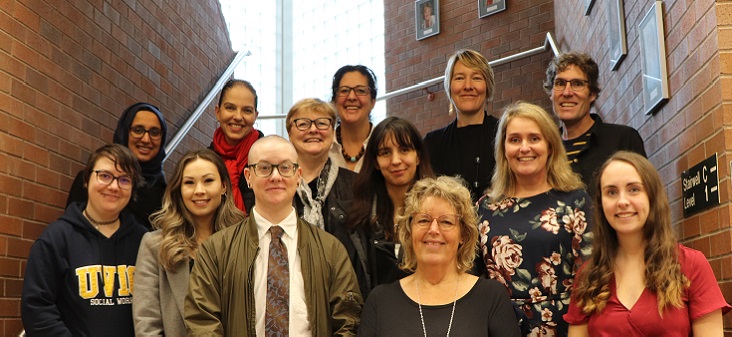 We are always interested in hearing what our alumni are doing. Please let us know about some of your achievements and awards, we'd appreciate a chance to profile you on our web site or face book page. Please contact us at socw@uvic.ca. 
Get involved 

Extend your network and develop your professional skills while giving back to UVic.
Offer to take a student for their practicum.
Contribute to scholarships or bursaries that support Social Work students.  Contact Tricia Roche at hsddev@uvic.ca 
Help host an alumni event.
Career Resources

Did you know alumni can get career advice, professional development opportunities, and job search assistance through the university's Career Services and through our Young Alumni program?
Keep in Touch

Please explore the links below to find ways to stay connected that work for you, online or in person.
Or visit the Alumni Relations website
Stay in the Loop

Alumni events, social media, and publications give you a valuable ongoing connection with the university.