Social Sciences impact our world
At UVic's Faculty of Social Sciences, our seven areas of study examine all aspects of society and the world we live in. You'll get a dynamic, hands-on education that takes advantage of our extraordinary environment and makes a difference every day.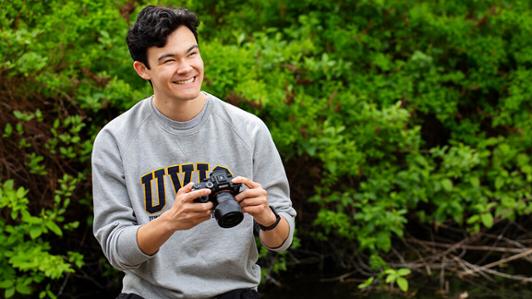 Undergraduate studies
Be part of a diverse community of active thinkers and doers. Engage in research and participate in co-op and other community activities.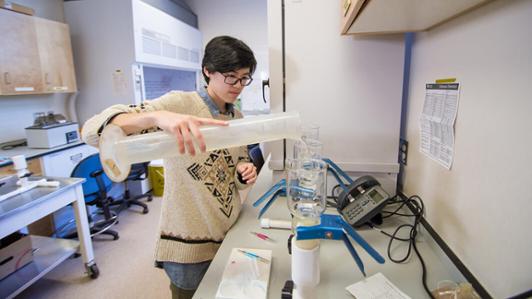 Graduate studies
Our graduate students and faculty work on original research that creates vital impact locally and around the world.
News & stories
Last Fall's Living With Climate Change event included a series of campus events and learning opportunities to help students share solidarity and human connection in the shadow of climate anxiety.
Canopy-forming kelp forests are a vital lifeline for spawning herring and juvenile salmon, but a raft of environmental stressors make the future of those underwater forests uncertain. A new research...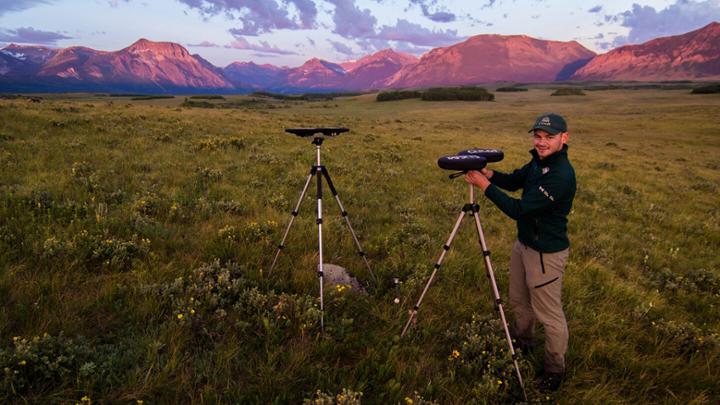 Careers in Social Sciences
More than 30,000 UVic social sciences graduates have amazing careers all over the world. We'll prepare you for a career in a field you're passionate about.
Territory acknowledgement
We acknowledge and respect the lək̓ʷəŋən peoples on whose traditional territory the University of Victoria stands, and the Songhees, Esquimalt and W̱SÁNEĆ peoples whose historical relationships with the land continue to this day.