Blogs and recipes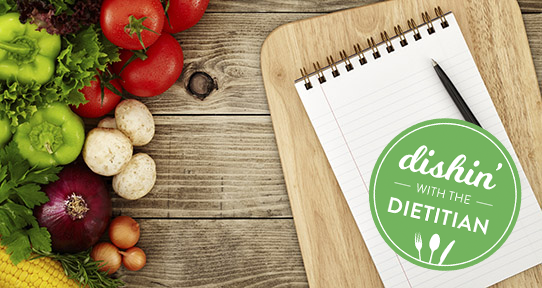 Being Vegan at UVic
By Nicole Fetterly, RD & Leanne Halligey, RD 
Over the last decade, many more Canadians, and especially those at UVic, identify as vegan or try to choose plant-based meals more often. At Food Services, we always try to meet our customer demand, not to mention provide healthier options for our community and the planet. Here are some tips for eating vegan on campus:
Breakfast at Commons Kitchen | 7:30am-10:30am
You can always find Steel-cut Oats, a great stick-to-your-ribs hearty breakfast. Or alternately choose a Fruit & Granola (honey-free) Parfait. For both of these, you can substitute almond or soy milk tetra paks for the yogurt or milk. Our toast and English muffins are vegan, but not the gluten-free bread/buns, croissant, bagels or brioche buns. We provide peanut butter and avocado that you can put on it. Plus, we have lots of other whole and cut fruit options. Hashbrowns are an option as well if you're looking for a treat—as dietitians, we don't recommend them daily! 
Baked Goods at Various Campus Outlets
Find a handful of vegan baked goods like our Cranberry Oat, Mountain Flax, Raspberry Streusel, Blueberry Crumble or Peanut Butter Crunch Bars, as well as the Vegan "The Works" Cookie, Glazed or Jelly Doughnuts and Apple Fritters. These are all sourced from local bakeries that use dairy-free margarine in place of butter. 
Village Greens | Mon-Thurs, Lunch & Dinner
More than 95% of Village Greens options are vegan. Avoid the perogies, unless you eat dairy. We have a different entrée each lunch and dinner with choices like a Sriracha Chickpea Noodle Bowl, Black Bean & Yam Burger or Kung Pao Cauliflower Rice Bowl. There's also a curry special each day, custom stir-fries and other treats like Tofu Dogs. A dietitian favourite is the VG's 4 Bean Chili which has loads of plant-based protein and fibre to fill you up for studying all afternoon.
Mystic Market
Some vegan favourites include Chopbox Curries or Pad Thai served with marinated tofu, the Flamin' Grill Quinoa Burger, and Fresco Taco Bar's Bean Tacos/Burritos or Rice Bowls (just ask for no sour cream and sub Daiya cheez). In the General Store find the Veggie & Hummus Sandwich, Veggie California Roll in the sushi case and our Veggie Samosas and Rolls are vegan. We're also excited to be launching a new salad bar in the coming months!
Late Nights at Cap's Bistro | Until 11:30pm
Enjoy vegan dishes like a California Rice Bowl, Deconstructed Quesadilla (basically beans & rice—ask for no sour cream and sub Daiya cheez), fries and, another dietitian favourite, the Not-cho Average Cheez Sauce that comes with chips and salsa. This is a cheez sauce packed with veggies like carrots and potatoes plus nutritional yeast and spices—it's awesome!
Weekends at Commons Kitchen
Other options besides the Vegan Curry or Pasta specials are the delicious Quinoa Burger from the hot grill (ask for no mayonnaise) which we source from a local supplier in Vancouver called Kan's Gourmet. It's got a great Indian flavour! We also have a Veggie & Hummus Sandwich and Veggie California Roll in the sushi case and they always make a vegan soup which you could have with the salad bar. And again, avocado toast could be another option that might go well with the soup.
Helpful Resources:
If you'd like further support navigating our menus or ensuring you have a healthy plant-based diet that meets your nutrient needs, book a free nutrition appointment with one of our Registered Dietitians (for students only). Email eat@uvic.ca to book an appointment today!
Blogs
Recipes