Blogs and recipes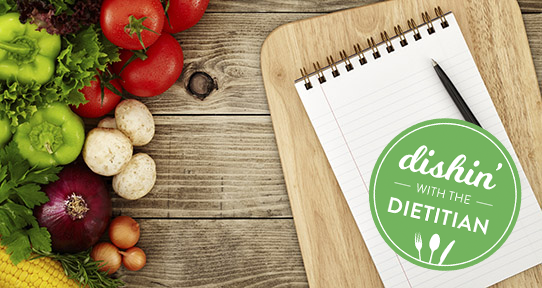 Student Strategies for Healthy Eating
By Lisa Evans & Sonella Ramanaden, UBC Dietetics Students
Healthy eating can be challenging, especially if you're living on your own for the first time. Many students are working with limited kitchen supplies, tight budgets, and competing priorities for our time. However, there are ways to practice healthy eating without sacrificing too much of your time and money. We just have to work with what we have!
Time is likely the main factor holding you back from healthy eating. Students are busy, so to save time it's helpful to make a meal on a day when you have more time and portion out the rest for the next few days. Packing meals or snacks ahead of time can help make sure you always have something on hand when you are out of the house and start to feel hungry. It can also save you some money since you won't have to buy more expensive convenience food as often.
Often students are lacking in kitchen tools like cooking utensils and appliances. Try searching at second-hand stores for discount prices on these items. If you're living with roommates, split the cost and share both the tools and the benefits of a fully stocked kitchen. This can be a good option if a lack of cooking supplies is holding you back from cooking at home!
Food can be expensive, yet preparing food at home is definitely cheaper than buying pre-prepared food when you're out. It is still important to ensure that you have a budget. Some tips for spending less on groceries are to:
make a grocery list ahead of time and stick to it

buy more plant-based foods

look up store promotions to follow the best deals

buy foods in bulk when on sale, like bread, berries, greens etc. and freeze them
When preparing snacks, consider on-the-go convenience and try to include as many different food groups as you can. Here are some simple snack ideas:
#1 Wrap it
Spread some mayo or hummus on a whole grain tortilla or pita. Add in some fresh vegetables like spinach and bell peppers, some cheese and tuna
#2 Dip it
Chop up some veggies like carrots, cucumbers, celery and/or bell peppers and pack with some hummus, black bean or canned salmon dip.
For even less prep, buy baby carrots so there's nothing to chop and you can often find small individual sized portions of hummus that are easy to take on the go.
#3 Blend it
Have a smoothie! Whether it's for breakfast, a snack or dessert. Pick and choose your favorite foods from each group and let your blender do the work.
Fruit (fresh or frozen): berries, mango, banana, apple
Vegetables: spinach, kale
Milk and alternatives: milk, yogurt, soy or almond milk
Grain products: oats or oatmeal
Extra protein: soft tofu, peanut butter, ground up nuts & seeds
#4 Mix it
Rather than blend it, chop it up and mix it together as a salad. Pick and choose your favorite foods from each group and simply toss together
Fruit: diced apple, grapes, dried cranberries

Vegetables: spinach, kale, cabbage

Milk and alternatives: cheese

Meat and alternatives: cooked tofu, falafels, chicken, boiled egg, nuts and seeds
#5 Cook it
Make a batch of homemade muffins and eat them throughout the week. There are a variety of muffin recipes available that can satisfy both a sweet or savoury craving. Add affordable veggies such as zucchini, carrot or canned pumpkin for a fibre boost, or use whole grain flour, ground flax, chia, and oats.
Blogs
Recipes