Events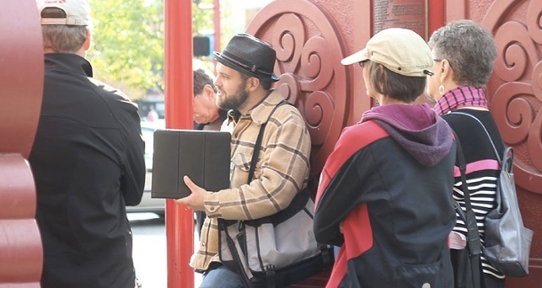 Lectures, conferences, symposia, a film series, field-trips and special events—these are some of the channels through which knowledge generated from CSRS research is shared with the community. With few exceptions, CSRS events are free and open to all.
The CSRS Weekly Lecture Series
The Fall Public Lecture Series will begin in September, 2017. 
This series features weekly presentations by the various faculty and visiting research fellows in residence at the Centre for Studies in Religion and Society. Unless otherwise noted, the lectures are held 4:30 - 5:30pm Thursday afternoons in the David Strong Building, Room A110 (Sept-Dec 2017) and C118 (Jan-Apr 2018).
Audio recordings of past lectures are available on UVic's SoundCloud site.
---
Special Events
The CSRS hosts a range of special events including conferences, symposia, tours, and one-off lectures, often in collaboration with other UVic departments, community organizations, or affiliates such as MEICON.
Friday, August 4, 2017
The Politics of Yoga: Sex, Religion, and Power in a Global Industry
Andrea R. Jain
Indiana University, Department of Religious Studies
11:00 am- 3:30 pm
University  of Victoria, Harry Hickman Building, room 110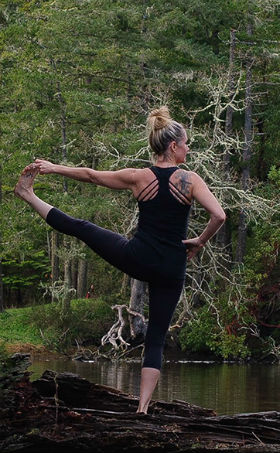 In recent years, North American yoga culture – including the popular Iyengar, Ashtanga, Hatha, Flow, and Bikram (or "hot") yoga forms – has come under attack for its commercialization, (dis)connection with its Indian roots, and penchant for cultural appropriation. Arguably, the controversies around yoga reflect anxieties regarding religion, spirituality, post-colonialism, capitalism, gender, and identity.
In this workshop, Andrea Jain, Indiana University religious studies professor and author of Selling Yoga: From Counterculture to Pop Culture (Oxford, 2014), will present the keynote lecture about the religious, social, and political forces animating contemporary debates about yoga. Angela Jamison, adjunct professor at the University of Michigan and level-two authorized teacher in the Ashtanga yoga lineage, will offer a formal response to Jain's lecture based on her experiences as a scholar, activist, and teacher. An open discussion between presenters, workshop participants, and invited scholars and practitioners will follow.
RSVP to csrs@uvic.ca or 250-721-6325 by Monday, July 31 to confirm your attendance. Lunch is provided.
Space is limited and will be granted on a first come first served basis. A link to the poster is here.
Co-sponsored by the Religion & Diversity Project, University of Ottawa
photograph by Steve Beffort
---
Distinguished Lecture in Islam
Every two years the CSRS presents a lecture from an eminent scholar working in fields related to Islamic studies. A fund supporting this lecture series was established in 2007 by an anonymous donor who wished to increase the community's understanding of Islam.
The next Distinguished Lecture in Islam will take place during the 2018-19 academic year.
---
Conferences, Seminars, & Symposiums
In collaboration with community and university partners the CSRS hosts special events such as conferences, seminars, and symposiums annually. Check back for information about upcoming events as they are schedulled.
John Albert Hall Lectures
The John Albert Hall Lectures are a multi-part speaker series featuring expert perspectives on the changing role of religion in contemporary society. Support for this series is generously provided by the Anglican Diocese of BC John Albert Hall Trust. Lectures are free and open to all members of the public and university community. Video recordings of past John Albert Hall Lectures are available on the CSRS vimeo site.
This autumn 2017, join us for a special series of lectures focusing on themes related to the 500th anniversary of the Reformation. For more information, visit our John Albert Hall page here.
---
Centre-Cine Film Series
Each month from September through April, the CSRS presented a feature or documentary film as part of the Centre-Cine Film Series. The films are carefully chosen to explore questions of morality, culture, the search for meaning, and other themes arising from the human spiritual journey.

Every month Centre-Cine participants will be sent the name of a selected film. It is up to participants to locate and watch the film themselves. Everyone is then invited to meet for a group discussion on the film with CSRS Artist in residence, Terry Marner, acting as facilitator. All films in the series will be available on Netflix and most will be available from the Greater Victoria Public Library (GVPL) on DVD. Viewers may have to place a hold on the movie if they are using the GVPL.
Events calendar coming soon!