GSO internship opportunities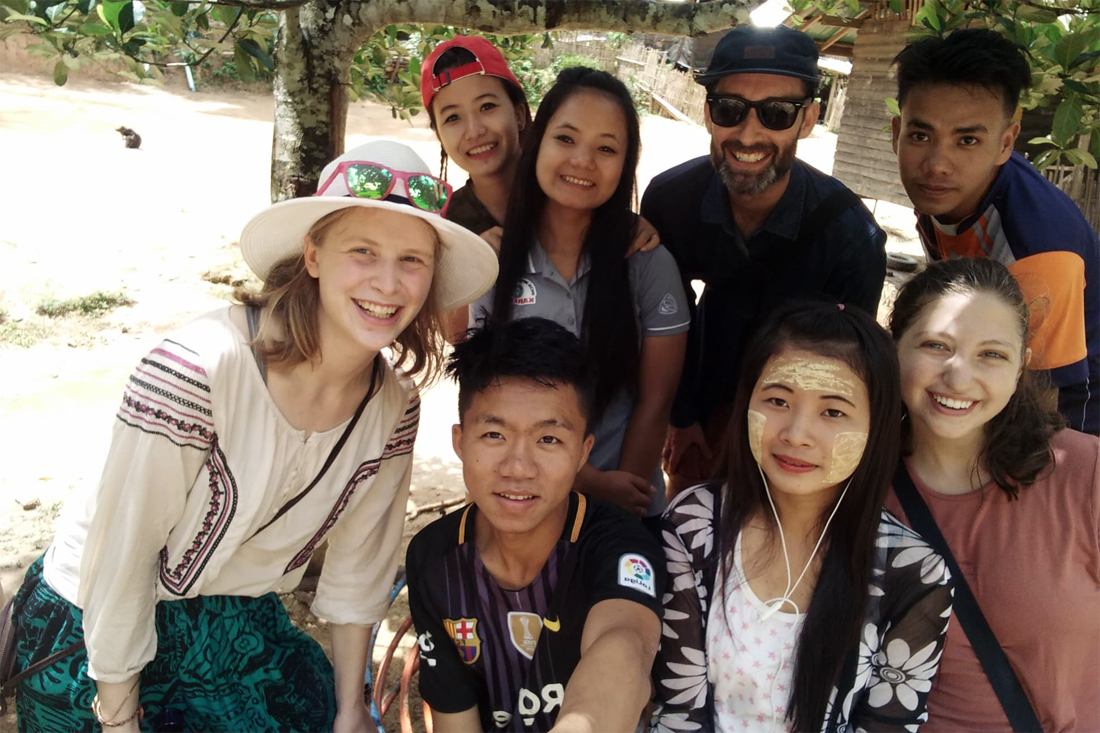 The Global Skills Opportunity (GSO) Program is Canada's new outbound student mobility program. GSO is funded by Employment and Social Development Canada (ESDC) and administered through Universities Canada.
GSO seeks to provide Canadian post-secondary students with international study and work experiences to obtain the skills and training needed to participate in a changing labour market.
GSO objectives:
Widen access and equity to participation in outbound student mobility programming
Diversify the destination countries where students choose to study and work abroad
Test innovative approaches to reduce barriers to study/work abroad
These internships represent a unique opportunity for work-integrated learning, experiential learning, the development of cross-cultural understanding and to gain some of the skills and training needed to be successful graduates and global citizens. Interns will gain first-hand experience with grassroots community engagement, policy development, education, advocacy and participatory research in the global south.
In the past, CAPI interns have been involved in:
Conducting field research with local communities.
Contributing to on-going projects and workshops.
Preparing for and/or attending national, regional and international conferences.
Teaching and program facilitation.
Writing grant proposals.
Participants will also share their experiences and contribute to the community of CAPI interns and fellow GSO participants through community engagement activities including capstone projects, critical reflections, narrative reports and blogging.
Applicants to CAPI's GSO internships must meet the following eligibility criteria:
18 or older at the time of application,
a third or fourth-year undergraduate student and registered as a full-time student at the University of Victoria during the term of application,
a Canadian citizen or permanent resident, and
available to complete the specified overseas placement. Dates to be determined on a placement-to-placement basis in consultation with the partner organizations.
Priority for these positions will be given to students who are typically underrepresented in outbound mobility programming. These include and are defined by the program funders as:
Low-income students: students who report to be in receipt of Canada Student Grants, or similar non-repayable student financial assistance offered by provinces or territories, or, in the absence of receiving non-repayable student financial assistance, can provide information to demonstrate that the require financial support to study or work abroad.
Indigenous students: students who report being an Indigenous person, that is First Nations, Metis, Inuk (Inuit) or other.
Students with disabilities. Students who report to have a difficulty or impairment due to a long-term condition or health program and/or experiences a limitation in their daily activities.
Interns will also be required to:
Attend a 5-day in-person pre-departure training and orientation at UVic from 

in April 2024

Post 5 blogs to the CAPI website,
Complete all reporting requirements set by CAPI and the program funders including pre-departure, critical reflections, narrative reports and a Capstone project,
Act as a mentor for future interns and scholars.
Interns funded through the GSO program will receive up to $9,500 CAD to cover international air travel from Victoria to the intern's placement country and living expenses while in placement (local travel, rent, utilities, food, etc.). Sessions on budgeting and financial management will be included in pre-departure training.
Applicants must submit the following documents:
A completed application form
An up-to-date resume (2 pages maximum)
University transcripts (unofficial copies are acceptable)
Applicants must also identify how they will connect this internship with their academic work to receive credit. Options include:
a relevant course completed during the term of application,
a relevant course completed during the internship period,
a directed reading/ honor's thesis, or
a CO-OP work term.
Potential internship-credit pairings must be communicated in the application and need to be approved by the program manager before you begin your internship placement. If you have further questions concerning your eligibility, please do not hesitate to contact Robyn Fila by email (rfila@uvic.ca).
Complete application packages MUST BE submitted by email to Robyn Fila at rfila@uvic.ca by 26 January 2024 - 4 pm PST. Late and/or incomplete applications will not be accepted.
Applications should be saved as "your name - description of the document" (e.g. "Your Name - transcript"). All attachments should be in PDF format only.
We thank everyone for their applications and interest in the CAPI internship program. Only shortlisted candidates will be contacted to set up an interview time in early February 2024.
Sponsor:

This project is funded by Global Skills Opportunity (GSO), the Government of Canada's outbound mobility pilot program.