Education resources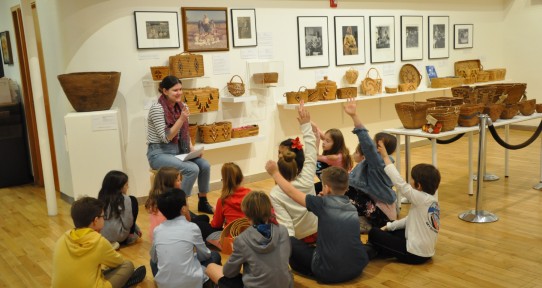 Teacher's guides
Based on past exhibitions at Legacy Downtown, these teacher's guides are free to download and use as references in the classroom.
Perpetual Salish online resource
Perpetual Salish: Coast Salish Art in the Classroom is an online resource for teachers, offering cross-curricular lesson plans to engage students and facilitate their understanding of Coast Salish culture and art.

This site is based on the exhibition Perpetual Salish: Contemporary Coast Salish Art from the Salish Weave Collection, curated by Coast Salish artist lessLIE, and originally presented at the University of Victoria's Legacy Art Gallery Downtown (August 15, 2014 - January 10, 2015). The Legacy presented tours of the exhibition for grade four classes to educate the students about Coast Salish art and culture. Coast Salish Art in the Classroom aims to bring this educational initiative to a broader audience.