Workshops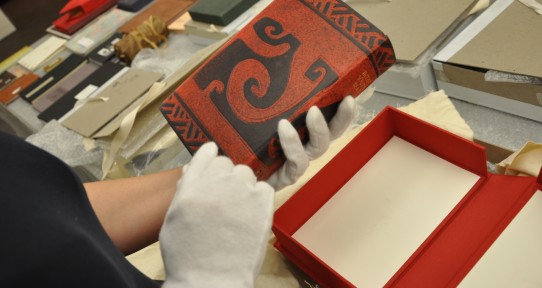 ---
Building Visual and Critical Thinking Skills
through Art
These experiential workshops with art are provided for UVic classes.
On campus
 - Fine Arts Building Room 115
Free for UVic classes
 | Max 25 participants
This 2 hour learner-centred workshop is designed to help students develop visual and critical thinking skills through looking at and discussing art in an inclusive learning environment that encourages respectful interactions and multiple points of view.
Students will learn how to:
Look deeply
Inquire with an open mind
Listen attentively
Suspend judgement
Hold multiple perspectives
Think critically and question assumptions
Contact Shannon Lake, Community Engagement Coordinator
lakes@uvic.ca | 250-721-6562 ex. 5301
---
Collections Management
Available online. 
This hour-long workshop will offer both practical information and hands-on opportunities for students to learn about aspects of collections management in museums. Topics include object handling, cataloging, storage, tracking and condition reporting.
---
Writing Effective Label Copy
Available online. 
An exhibition is not an essay on the wall! Learn how to write engaging label copy for gallery visitors. Students will gain an understanding of how to distill academic writing and translate ideas into key points that make effective writing for exhibitions, both in the gallery space and online.

Contact Caroline Riedel, Curator of Collections
criedel@uvic.ca | 250-472-5619