Upcoming events and programs
---

---
Atla'gimma (Spirits of the Forest)
Saturday, June 17th | Doors at 11:30 AM | Event from 12 - 2 PM

Wawadit'la (Mungo Martin House) | 675 Belleville Street
Lekwungen territory
Witness a traditional Kwakwaka'wakw mask dance at the Wawadit'la big house in Thunderbird Park. 
About Atla'gimma (Spirits of the Forest)
The Atla'gimma shares a very old Kwakwaka'wakw story of a man from
Wuikinuxv (Rivers Inlet
). The man is a grouse hunter, but he no longer hunts only for food and is now killing much more than he needs to survive. In doing so, he is damaging the balance between himself and the natural world. In his dreams, the hunter is visited by the Spirits of the Forest who teach him how to make amends for what he has done and restore balance.
This timely cultural offering carries the possibility to bring healing, not only to the natural world but also to the relationships between people. The Atla'gimma was the cultural property of the late Chief Kwaxsistalla wath'thla/Adam Dick and is now danced again with permission by his daughter, Francis Dick.
Free & open to the public. 
Limited space available. 
---
Art Making Workshop with Francis Dick
Coming July 2023. 

Legacy Downtown | 630 Yates St.
Lekwungen territory
Participate in an art making workshop inspired by Francis Dick's art practice. 

Registration required.  
Details coming soon. 
---
Closing Cultural Ceremony for Walking Thru My Fires
Saturday, September 2nd | 12 - 2 PM 

Wawadit'la (Mungo Martin House) | 675 Belleville Street
Lekwungen territory
Join a cultural ceremony featuring performances by Francis Dick and friends. 

Free & open to the public. 
---
Subcribe to Legacy E-News to learn about upcoming events. 
All programs are free and open to the public unless otherwise indicated.
---
Opening Ceremony for Walking Thru My Fires

Saturday, April 29th | 5 - 7 PM 

Legacy Downtown | 630 Yates St.
Lekwungen territory

Join us in celebrating the opening of Walking Thru My Fires, a new solo exhibition by Francis Dick, at Legacy Downtown. The celebration will include a territorial welcome from UVic Elders-in-Residence Doug and Kathy LaFortune, an introduction to the exhibition by co-curators Lorilee Wastasecoot and Francis Dick, and music by Kate Roland.

Doors open at 4:30pm.
Light refreshments provided.

Free & open to the public. 
---
Gule Wamkulu to Welcome Newborns & Young Folks


Sunday, April 2nd | 3:00 - 4:30 pm

All families raising BIPOC children are invited to participate in this Gule Wamkulu to honour and welcome these young community members. 


Advanced registration is required for this event. 
---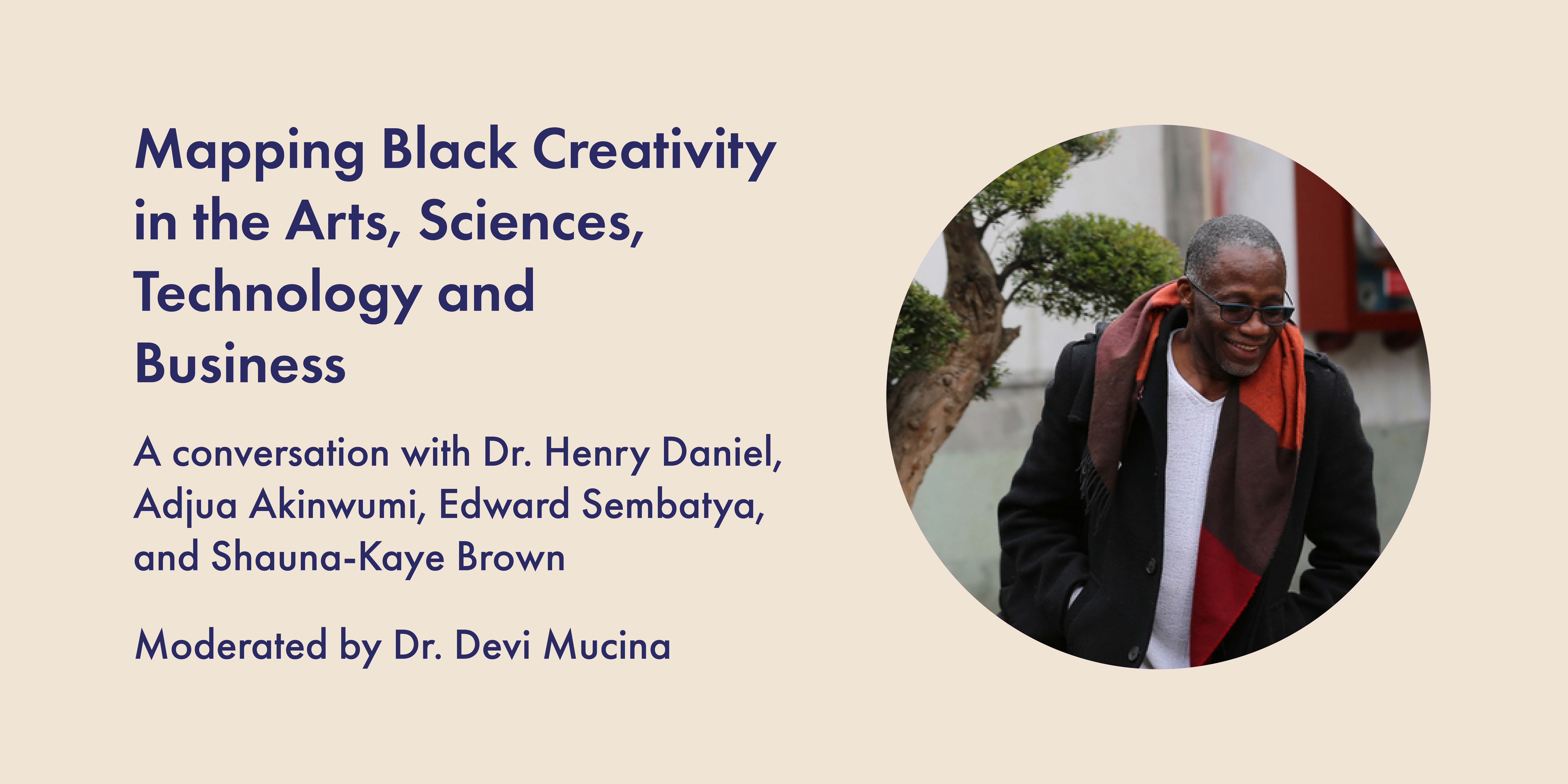 Mapping Black Creativity in the Arts, Sciences, Technology, and Business
Saturday, March 11 | 5 - 7 PM 

Legacy Downtown | 630 Yates St.
Lekwungen territory
Join us for an evening with Black scholars working at the crossroad of the arts, sciences, technology, and business. Panelists include Distinguished Professor and choreographer Dr. Henry Daniel with international guest researchers Adjua Akinwumi, Edward Sembatya, and Shauna-Kaye Brown.
Devi Mucina, curator of Gule Wamkulu: Dancing Indigenous Governance will lead the panel in a discussion of the journey that led each of them to their current area of research and how approaching research through the lens of Blackness generates new knowledge and futurities.

Click here to register

Registration is required for this event.
---
Poetry Reading with Dr. Afua Cooper


Thursday, March 2 | 7 - 9 PM 

On Campus | Cornett A121

Presented by UVic School of Indigenous Governance

Details: view here
---
Drawing Our Humanity: Teachings of Ubuntu 


Friday, February 17th | Noon - 4 pm
Saturday, February 18th | Noon - 4 pm

Join us in the gallery for a free Family Day activity inspired by our latest exhibition, Gule Wamkulu: Dancing Indigenous Governance.

Visitors of all ages are invited to create crafts using the Adinkra symbols that appear throughout the exhibition and reflect and celebrate the importance of diverse traditions in our families and communities. 

Light refreshments will be available.
---
Gule Wamkulu: Dancing Indigenous Governance Opening Event
Celebrate the opening of Gule Wamkulu: Dancing Indigenous Governance at Legacy Art Gallery with an introduction by guest curator Dr. Devi Mucina, Program Director of the School of Indigenous Governance at UVic.
The celebration brings together speakers Barbara Hudlin (BC Black History Awareness Society) and Simone Blais (director of Dance Like Everybody's Watching), alongside a contemporary dance performance and the opportunity to bear witness to a Gule Wamkulu masked dance ceremony to honour Ubuntu ancestors and Elders.

This event is free & open to the public, but guests are encouraged to bring loonies and toonies to offer as tokens of gratitude for the knowledge and teachings of the Gule Wamkulu mask carriers.

Snacks and refreshments will be provided by Stir It Up.
Limited space available. Doors open at 2:30 pm, event begins at 3 pm. 
---
Shaping Relations, Tethered Together
Exhibition opening reception
Friday, November 25th, 2022 | 4-6 pm 

On campus | Mearns Centre – McPherson Library | Lower level, Room 025 

Join Shaping Relations, Tethered Together curator Mel Granley for a tour of the new exhibition and conversation with artist Rain Cabana-Boucher. Snacks, fefreshments, and free parking available. 

RSVP here. 
---
Piers
Exhibition opening reception 
Thursday, September 29th, 2022 | 7 pm 
Legacy Downtown | 630 Yates St.
Lekwungen territory
Join us for the opening of Piers, an exhibition curated by Kim Dhillon. Piers features work from Visual Arts faculty, sessional instructors, and staff alongside work by artists they consider mentors and artists they have mentored throughout their careers.  
Free | Open to the public | Light refreshments & cash bar 
---
UVic Visiting Artist Lecture Series 2022-23 & Legacy Gallery Present: 
a performance by participating
 

Piers

 

exhibition artist James Legaspi

Wednesday, September 28th, 2022 | 7:30 PM

Visual Arts Building A162 | UVic + Online

As part of the programming ofr the upcoming Legacy Art Gallery's exhibition Piers, the UVic Visiting Artist Lecture Series presents a critical conversation about art, writing, and pedagogy between emerging artist James Legaspi and faculty member Beth Stuart, introduction by Piers curator Kim Dhillon. The conversation will be followed by a performance by Legaspi. 
---
Out of Place 
Opening event with performance by Connie Morey
Friday, July 8 | 7-9pm
Legacy Downtown | 630 Yates St.
Lekwungen territory
For the opening of her solo exhibition Out of Place, Connie Michele Morey will perform Rootless, which explores the embodied experience of being displaced from the earth-as-kin in the face of the industrialization of living things. 
Image: Connie Morey, Roof Over My Head, Slag Heap, Coal Mine #1, K'omoks Traditional Territory (Comox Valley, BC), 2019
---
Still Standing: Ancient Forest Futures 
Opening reception
Friday, June 25 | 4-6pm
Legacy Downtown | 630 Yates St.
Lekwungen territory
Join us for the opening reception of the new exhibition curated by Jessie Demers. Still Standing: Ancient Forest Futures brings together Indigenous and non-Indigenous artists to reflect on our relationship with old-growth forests in B.C. from a range of cultural and philosophical perspectives. The exhibition explores the relationships between art, ecology and activism in order to envision futures which honour reciprocal relationships with nature.
Image: Jeremy Herndl, The Black Cedar, 2021.
---
Gift of Food Art Hive
With Natasha S. Reid (Assistant Professor of Art Education, UVic)
Saturday, June 18 | 12-3pm
Legacy Downtown | 630 Yates St.
Lekwungen territory
Free and open for all ages
Come join us for a pop-up art hive in the gallery! Visitors are invited to experiment with art-making in a welcoming drop-in community setting. As a starting point, Natasha S. Reid will facilitate an activity that explores various fruits and vegetables commonly grown in Jamaica.
At the end, you can give your finished artwork to ISSAMBA's La Teranga Food Distribution to be added to a food hamper or you can bring it home and gift it to someone you know.
This art activity is an extension of Natasha's artwork Plantain Belt currently exhibited in the Breaking the Mold exhibition at UVic's Legacy Gallery (630 Yates Street).
Image: Natasha S. Reid, Plantain Belt, 2022.
CANCELLED: With the Seasons
A Storytelling and Drawing Art Hive
Saturday, May 28 | 11-3pm
Legacy Downtown | 630 Yates St.
Lekwungen territory
Stories and drawing with Inuk artist-curator Asinnajaq | 11-12pm
Drop-in multi-media art-making with Natasha S. Reid | 12-3pm
This event is now canceled. Please see the below information for the rescheduled art hive at Legacy on June 18th.
Free and open for all ages
During this pop-up art hive (www.arthives.org) at Legacy Gallery downtown, Inuk artist-curator Asinnajaq (curator of With the Seasons​ at the McClure Gallery) will engage participants in a drawing session while telling stories about the in-between spaces of the weather and the land. The art hive will continue until 3pm, facilitated by Natasha S. Reid, Assistant Professor, UVic Art Education. In an art hive, everyone is welcome and recognized as an artist. We invite you to play with the materials provided or bring your own project to work on in this community art-making space. 
Sponsored by and live-streamed from McClure Gallery, Montreal, PQ
With support from the Canada Council for the Arts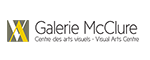 ---
'that to which we cling'
Drop-in clay hand-building workshop
UVic Legacy Art Gallery Downtown | 630 Yates St.
with Regan Rasmussem, UVic Art Education
Free and open for all ages
This workshop is dedicated to the theme of resilience. Using local mollusk shells as inspiration and applying clay hand-building techniques, participants will respond to a ceramic sculpture installation from the exhibition Breaking the Mold by making their own small ceramic artifact while considering the question: What beliefs and practices do we cling to for sanctuary and resilience in times of adversity?
---
Japanese Canadians in the arts: "Did you think it'd come true?"
Opening reception and Lansdowne Lecture with Bryce KanbaraGovernor General's Award in Visual & Media Arts (2021)
April 23, 2022 | Doors 6:30pm | Event start 7pm
UVic Legacy Art Gallery Downtown | 630 Yates St.
Exploring Japanese Canadian artists, issues of identity, and intergenerational relationships, Bryce Kanbara will be the keynote speaker for the opening of the exhibition, 
Isshoni: Henry Shimizu's Paintings of New Denver Internment.
Introductory remarks by curator Samantha Marsh. Reception to follow. 
About the speakers: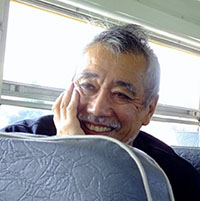 Bryce Kanbara received the 2021 Governor General's Award for outstanding contributions in Visual and Media Arts. A painter, sculptor, and printmaker, he aspires to bring together Japanese Canadianess, abstract expressionism, locality, literature and community. The proprietor of you me gallery in Hamilton, Bryce Kanbara was a founding member and first administrator of Hamilton Artists Inc. He has held curatorial positions at Burlington Art Centre, Art Gallery of Hamilton, Glenhyrst Art Gallery of Brant, and Art Gallery at the Japanese Canadian Cultural Centre (Toronto). A lifelong activist in the Japanese Canadian community, he has worked extensively building bridges with other communities.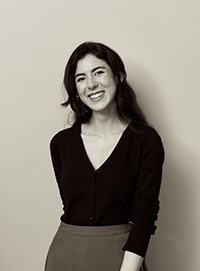 Samantha Marsh (she/her) is a mixed-race yonsei cultural worker and independent curator, currently based in Vancouver, the traditional and unceded territories of the xʷməθkʷəy̓əm, Sḵwx̱wú7mesh, and Sel̓íl̓witulh peoples. Both within her personal and professional life, Samantha is passionate about making art and culture engaging, relevant, and accessible for underrepresented communities. Since completing her Msc in Museum Studies from the University of Glasgow, Samantha has worked with the Powell Street Festival Society and the Japanese Canadian community to create intercultural and intergenerational programs, events, and initiatives. 
---
Live Tattoo Demo and Artist Talk
with Audie Murray and Nicole Neidhardt
March 12 2022 | 12-4pm
UVic Legacy Art Gallery Downtown | 630 Yates St.
Click here to go to Facebook event with live stream link.
Join artists Nicole Neidhardt (Diné) and Audie Murray (Michif) for a live demonstration of cultural tattooing in person and online. Nicole will be demonstrating hand-poke tattooing in person at the Legacy Art Gallery Downtown while Audie demonstrates skin-stitch tattooing remotely.
Opening prayer and artist talks begin at noon, with tattoo demonstrations to follow.
Entry is first come first serve and subject to gallery capacity. Please note that proof of vaccination will be required to enter the gallery on the day of the event. The event will be available to
watch on Facebook Live. 
---
Sounds That Bring us Together
Panel discussion
Feb 24, 2022 | Doors 6:30pm | Event start 7:00pm
UVic Legacy Art Gallery Downtown | 630 Yates St
Please note the capacity for this event is 40 attendees. Proof of vaccination is required for this in-person event. We will be checking proof of vaccination at the door.
A live stream link will be available for those unable to attend in person. Join the Facebook event or access the live stream at this link: https://uvic.zoom.us/j/85188049931
Attending to the sounds around us can offer new perspectives on the spaces we inhabit. Sound is also a powerful tool to convey emotion and connect us with our past. Inspired by the current exhibition Derrumbeat – The Beat of Collapse, anthropologists, artists, musicians and composers will discuss how they think about and integrate sounds in their work with a focus on how sounds contribute to new forms of connection, collaboration, relation, and synthetization in the participants' ways of thinking, reflecting and imagining.
Panelists:
Adi Laflamme, Composer, Producer, Performer, MA candidate School of Music, UVic
Sue Frohlick, UBC Okanagan, Professor, Anthropology, Gender and Women's Studies, UBC-Okanagan
Paul Walde, Sound and Visual Artist, Associate Professor, Visual Arts, UVic
Moderator:
Alexandrine Boudreault-Fournier, Associate Professor, Anthropology, UVic
---

Asia Youngman Screening with Q&A
Feb 12, 2022 | 6 - 7:30PM
UVic Legacy Art Gallery Downtown | 630 Yates St.
Join us for an evening with Cree-Métis filmmaker, Asia Youngman. We will host a screening of Asia Youngman's film This Ink Runs Deep, a documentary short about the revival of cultural tattooing, and nx̌aʔx̌ʔitkʷ (na-haha-eet-ku), a narrative short about a teenager who must navigate peer pressure when her next door neighbour convinces her to explore a nearby island in search of a legendary lake monster.
A Q&A session with Asia will follow each film.
Capacity is limited to 30 people. Proof of vaccination is required for this in-person event.
---