About us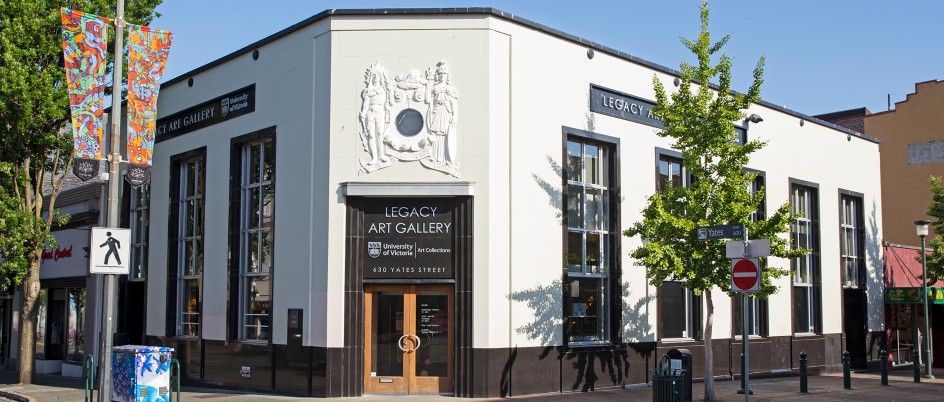 We acknowledge and respect the Lekwungen peoples on whose traditional territory the University of Victoria stands, and the Songhees, Esquimalt and W̱SÁNEĆ peoples whose historical relationships with the land continue to this day.
At the University of Victoria Legacy Art Galleries, art works to promote dialogue around issues that matter. Our exhibitions and programs activate research and learning through university and community collaborations. The Legacy Art Gallery Downtown is UVic's primary art gallery space. It is a lively and engaging centre for art that is easily accessible to the community and features rotating exhibitions. On campus, Legacy features over 2000 works of art from the collection on public display and has two other exhibitions venues. All free to enjoy!
University of Victoria Legacy Art Galleries (Legacy) is the university's art museum, responsible for the accessibility and stewardship of an art collection which consists of approximately 18,000 objects including Canadian, Indigenous and international historic and contemporary art. Legacy activates the collection for research, teaching and learning for students, faculty and the general public through exhibitions, campus displays, publications, web-projects, public programs and events—on-site and through digital resources.
Legacy has three main sites for rotating exhibitions including the Legacy Art Gallery Downtown at 630 Yates Street, on campus at the Legacy Maltwood in the Mearns Centre for Learning - McPherson Library and in the First Peoples House. Additionally, more than 2000 works from the collection are on display in buildings across campus and in the community, underlining the educational and community-building roles of art. The Legacy Downtown is also a site for public programs, and both university and community events.
Legacy supports the academic and teaching goals of the university through its activities including a special relationship with the Williams Legacy Chair. Legacy provides experiential learning opportunities for students through co-op, work-study and internship programs. Mentorship is critical to Legacy's operations while providing real-life museum and collection work experience enabling students to be better prepared for future careers.
Legacy's exhibitions, programs and learning opportunities aim to link the university across communities and to support UVic's Strategic Framework, its Strategic Research Plan, and Indigenous Plan, while addressing the Truth and Reconciliation Commissions Calls to Action and the United Nations Declaration on the Rights of Indigenous Peoples.
---
Statement on Anti-Racism
Legacy is committed to being a space for dialogue related to racism and other societal issues that matter. Museums and galleries are not neutral. They enforce power structures specifically because of who they include and who they exclude. Our team is committed to anti-racism training and education as we take action steps to break the cycle of racism and the ongoing legacy of colonialism in museums.
---
 Repatriation Call to Action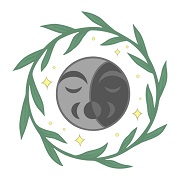 UVic Legacy Art Galleries has signed the BC Museums Association Repatriation Call to Action. We post this logo because UVic is dedicated to more respectfully stewarding the Indigenous collections in our care. We are currently working to research the collections and make known to Indigenous communities the Indigenous cultural material we are holding. We are guided by the Truth and Reconciliation Commission's Calls to Action and the UN Declaration of Rights of Indigenous Peoples Act, and will look to Indigenous people to determine how these materials should be cared for going forward, and if it is appropriate to be held in a collection. 
About the logo:
The logo for the Repatriation Call to Action was created by Sarah Jim, an emerging artist of mixed ancestry. Sarah is a member of the W̱SÁNEĆ nation from the Tseycum village. She holds a BFA from UVIC and conducts environmental restoration on her ancestral territory. Creating place-based artwork of her homelands and waters allows her to educate others about the importance of native plant food systems and coastal medicines in relation to the ecosystem and W̱SÁNEĆ culture.
Sarah explains the elements used in the logo; "The moon and stars are ubiquitous entities that hold so much meaning for many. A moon in transition symbolizes the act of repatriation; communities are becoming whole again by receiving what truly belongs to them. The surrounding plants represent good medicine for this phase in life and stars are meant to give good wishes and represent ancestors."