Current exhibitions
---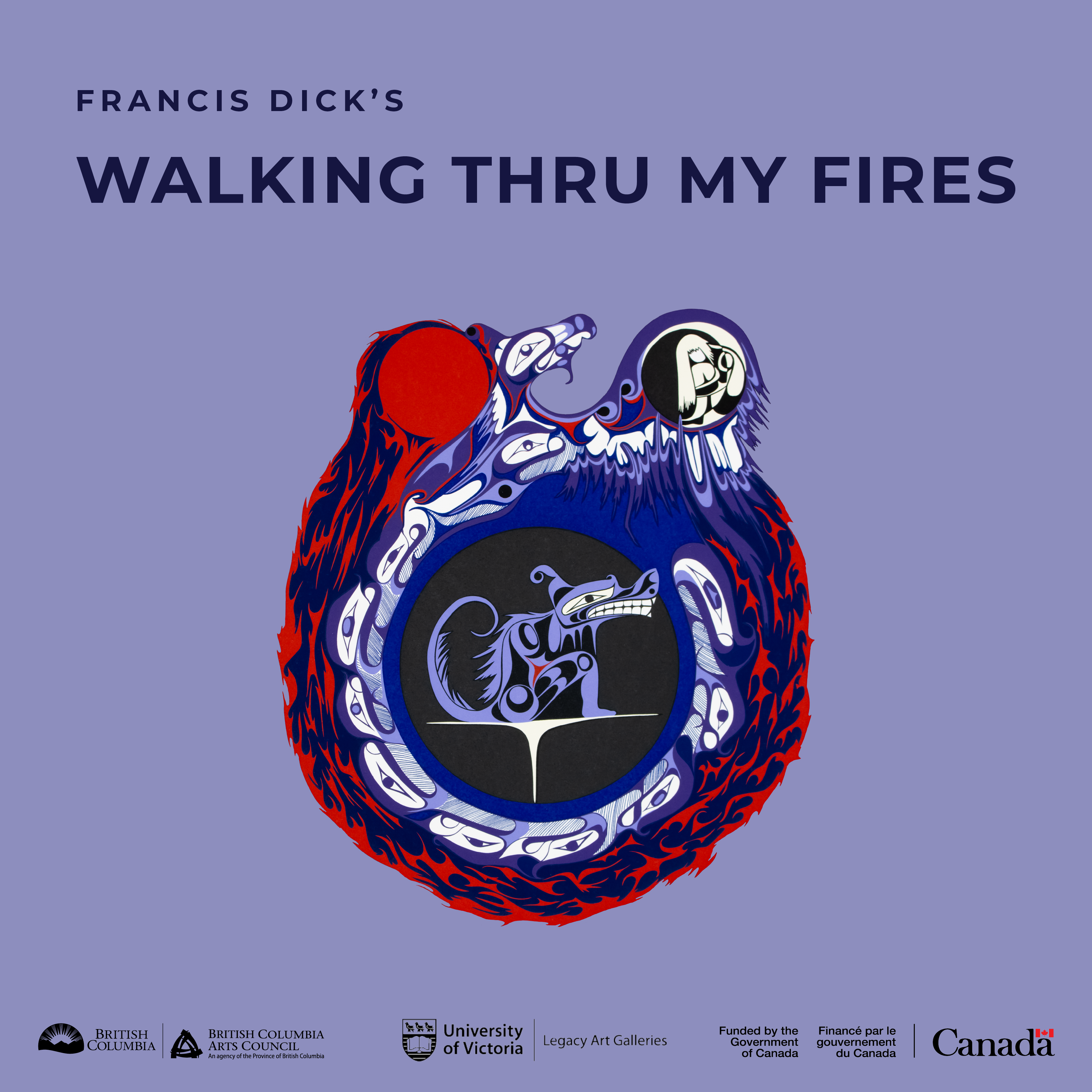 Francis Dick's
Walking Thru My Fires
April 22 - September 9, 2023
Legacy Downtown | 630 Yates St.
Lekwungen territory
Walking Thru My Fires showcases the work of one of the most prolific living Indigenous artists on the West Coast. This deeply personal exhibition explores Indian Residential School legacies, urban Indigeneity, reconciliation, and the healing power of art through Francis Dick's prints, paintings, carvings, and music. It is an autobiography written in art.
Image: Francis Dick, Walking Thru My Fires (detail), 1992. 
---
Subscribe to our newsletter for updates on upcoming exhibitions and programs. 
Legacy Maltwood is located on campus at the Mearns Centre – McPherson Library
---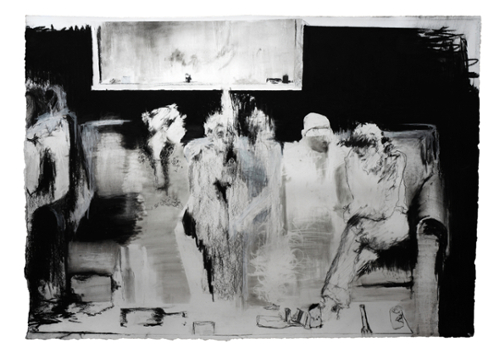 Shaping Relations, Tethered Together
November 25, 2022 - August 25, 2023
Legacy Maltwood Gallery | On campus in the Mearns Centre – McPherson Library
Lekwungen territory
Curated by Mel Granley.
Shaping Relations, Tethered Together dives into Legacy's permanent collection to explore ideas of togetherness and that which cultivates relationships. Each work examines a different facet of the relationships people form with one another, the world around us, and our relationships with ourselves. Tenderness and the importance of connection are meditated on throughout the exhibition, through a diverse selection of media and artists.
Showing at the Legacy Maltwood Gallery on campus, please come visit this eclectic show and spend some time with us.
Opening Reception 
Friday, November 25 | Mearns Centre – McPherson Library | Room 025 | 4 - 6 pm
---
Image: Rain Cabana-Boucher, French exit (detail), 2021.
Located on campus, First Peoples House displays artwork from the university's collection through rotating exhibitions.
---
Qw'an Qw'anakwal -
To Come Together
Artist Portraits
Jan 22, 2022 - ongoing
First Peoples House | UVic Campus
Lekwungen territory
8:30 am to 4:30 pm Monday to Friday
Visitors are permitted to view the exhibition but must follow COVID-19 protocols.
Visit the exhibition website
Curated by Andrea Walsh, Smyth Chair in Arts and Engagement
Amanda LaLiberte's photo portraits showcase 12 Coast Salish artists who participated in the Visiting Artist Program hosted by the UVic Department of Anthropology.
Image credit: Amanda Laliberte, 2021.