History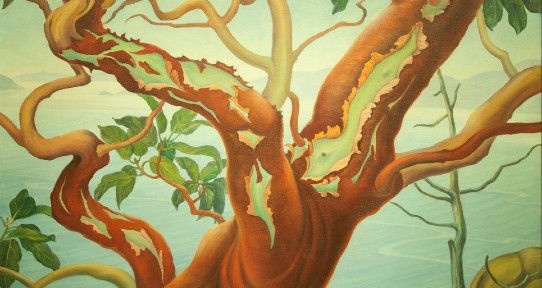 The University of Victoria Legacy Art Galleries manages the art collection amassed by UVic since its founding, including most significantly the Katharine and John Maltwood Bequest (1964), the Michael C. Williams Estate (2001) and other gifts and purchases received since that time.
Under the guidance of its Art Collections Policy and with the generous support of donors, the staff and the Art Collection Committee aim to build upon existing strengths and develop collections to support Legacy's mandate, which serves the goals set out in UVic's Strategic Framework and engages widely with communities within the Pacific Northwest context.

Katharine and John Maltwood Bequest
Katharine Maltwood (1878-1961) was a British sculptor, scholar and collector who moved to Canada in 1938 with her husband John. Living in Victoria, she continued as an artist and patron to such artists as Emily Carr, W.P. Weston, Stella Langdale and Ina Uhthoff. Reflecting the tastes and travels of the Maltwoods, their collection grew to include Asian ceramics, textiles, 17th century English furniture, Canadian paintings and Katharine's own sculptures.
Upon the passing of the couple, the university was bequested their collection and house, the latter being sold to fund UVic's first dedicated gallery on campus - the Maltwood Art Gallery and Museum - and form an endowment which contributes to Legacy's collection care.
Over the years, UVic has built upon the Maltwood collection, adding objects reflecting aspects of the International Arts and Crafts Movement. The personal papers of the Maltwoods, along with their substantial collection of rare books, are held by the UVic Library in Archives and Special Collections. 

The Maltwood Art Gallery and Museum remained in UVic's University Centre until 2011, when the gallery's main exhibition site moved to downtown Victoria and was renamed the Legacy Art Gallery. A second exhibition site, the Legacy Maltwood, remains on campus in the McPherson Library. Together these two locations are known as the University of Victoria Legacy Art Galleries.
Image: Nico Junman, Katharine Maltwood, 1905.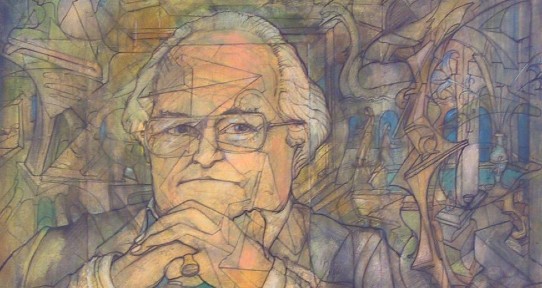 Michael C. Williams Estate
Dr. Michael C. Williams was a passionate collector who supported local emerging artists and had a strong interest in Northwest Coast Indigenous art. Best known as a heritage developer, he established the popular Swans Hotel and Brew Pub and was a key player in revitalizing Victoria's Old Town in the 1980s and 90s.
Williams died in 2000, and left the largest ever gift to the University of Victoria including numerous downtown properties, his home and his art collection. Williams' property at 630 Yates Street is now the home of Legacy Art Gallery Downtown. The Williams Collection contains more than 1000 works of art and represents his wide-ranging collecting tastes including contemporary regional work, historical Indigenous art, English antiques and decorative arts.
Learn more about Michael Williams and the Williams Legacy Chair.
Image: Godfrey Stephens, Michael Williams, 2000.