Geoffrey Loomer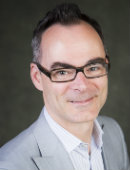 Position
Associate Professor
Faculty of Law
Status
Contact
Credentials
BSc (Economics) – UVic (1994), LLB – UBC (2000), BCL – Oxford (2005), DPhil (International Taxation) – Oxford (2011) (Clarendon Scholar)
Area of expertise
International and comparative taxation law and corporate taxation.
Biography
I am interested in all areas of tax law and policy. Most of my research has focused on comparative and international taxation, corporate taxation, and the connections between tax evasion, tax avoidance, and tax administration. Although the study of tax law necessarily involves highly technical issues, all tax policy is public policy: the design of domestic tax systems and global tax rules reflects our views about public goods and services, economic distribution, and social progress.
I joined the Faculty of Law at the University of Victoria in 2018. I had the privilege of studying at UVic and UBC, after which I clerked with the BC Supreme Court and practised with the tax group at McCarthy Tétrault LLP (Vancouver office) for six years. Later I completed graduate degrees at the University of Oxford, focusing on corporate and international taxation. I remain affiliated with the Oxford University Centre for Business Taxation as a Research Fellow. I was a faculty member at the Schulich School of Law at Dalhousie University in 2009–2018, serving as Associate Dean Graduate Studies in 2016–2018. I was honoured to receive the UVic Law Students' Society Terry J. Wuester Award in 2020 and the Dalhousie Law Students' Society & Alumni Association Award for Excellence in Teaching in 2013.