Current courses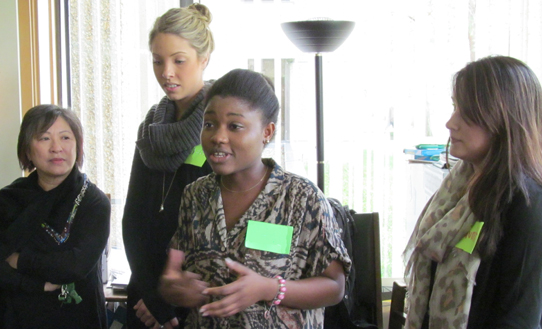 Here is the course list and schedule for 2023-24.  If you need help with registration, please contact Jaime Ready.  Summer 2023 courses are a mix of on campus and online. Fall 2023 and Spring 2024 the majority of GNDR courses are on campus. Online courses are noted with ONL. 

To check for classrooms, please go to UVic's Dynamic Schedule page. 
The Academic Calendar is the only official source for course information.

GNDR 100 Gender, Power & Difference         Online - 15 May 2023 30 Jun 2023
A01  M.Dorrbercker      
A02  L. Tidey   
A03  M.Dorrbercker     
GNDR 219 Topics: Introduction to Trans Studies and Activism   Online - 15 May 2023 30 Jun 2023
A01 A.MacAdams
A02 A.MacAdams
GNDR 326 History of Sexuality                      On Campus - intensive - MTWRF 15 May 2023 07 Jun 2023
A01 G.Sitara
GNDR 100 Gender, Power & Difference       
A01 Sy, Christine M 
A02 Joynt, Chase ONL
A03 Sitara, Georgia M 
A04 Sitara, Georgia M 
A05 Dorrbercker, Mercedes M 

GNDR 204 A01 GNDR, HLTH, POWER & RESISTANCE
Cacchioni, Thea M 

GNDR 209 A01 FAMILIES AND NATIONHOOD
Forsyth, Melissa M 

GNDR 219 A02 TOPICS: GENDER and Toursim
Guelke, Karoline M 

GNDR 219 A03 TOPICS: Introduction to Trans Histories


GNDR 230 A01 ENVIRONMENTAL JUSTICE GENDER
Kang, Simi M 

GNDR 310 A01 INDIGENOUS FEMINISMS
Sy, Christine M 

GNDR 329 A01 TPCS:Feminist Art School 
Joynt, Chase ONL 1

GNDR 349 A02 TOPICS: Gender Representations in Middle Eastern Cinema
Naderi, Sara ONL 

GNDR 385 A01 SEX,GNDR BODY JAPANESE CULTURE
Lee, Sujin M 

GNDR 400A A01 CRITICAL RESEARCH PRACTICES
Cacchioni, Thea M                                                              
GNDR 100  Gender, Power & Difference     
A01 GENDER, POWER AND DIFFERENCE Sitara, Georgia M 
A02 GENDER, POWER AND DIFFERENCE Dorrbercker, Mercedes M 
A04 GENDER, POWER AND DIFFERENCE Forsyth, Melissa M 


GNDR 203 A01 INDIGENOUS WOMXN IN CANADA
Sy, Christine M 



GNDR 207 A01 GNDR, GLOBALZTN & LOVE INDSTRY
Parisi, Laura M 

GNDR 219 A01 TOPICS IN GENDER STUDIES
TBD M 
GNDR 219 A02 TOPICS: Intro to Trans Studies & Trans Activism

GNDR 300 A01 GENDER STUDIES SEMINAR
Cacchioni, Thea M 

GNDR 307 A01 SEXUALITY & BODY IN INT'L DEV
Parisi, Laura M 

GNDR 320 A01 QUEER DESIRE
Miller, David ONL 

GNDR 325 A01 NORTH AMERICAN ASIAN FEMINISMS
Kang, Simi M 

GNDR 332 A01 RACE, GENDER AND POWER
Kang, Simi M 

GNDR 343 A01 INDIGENOUS WOMXN'S WRITING
Sy, Christine M 

GNDR 400B A01 RESEARCH SEMINAR
Cacchioni, Thea M