Current courses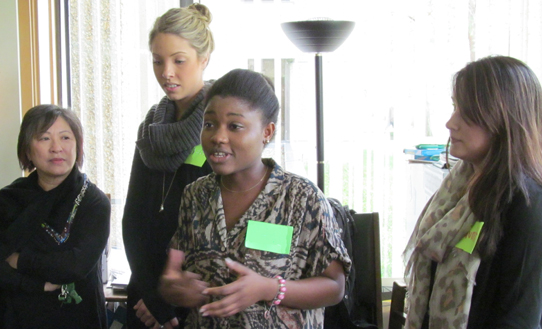 Here is the course list and schedule for 2022-23.  If you need help with registration, please contact Jaime Ready.  Summer 2022 courses are a mix of on campus and online. Fall 2022 and Spring 2023 the majority of GNDR courses are on campus.
To check for classrooms, please go to UVic's Dynamic Schedule page. 
The Academic Calendar is the only official source for course information.
GNDR 100  Gender, Power & Difference           
A01     G. Sitara
A02     G. Sitara
A03     A. MacAdams
A04     M. Dorrbercker
A05     M. Dorrbercker 
A06     M.Forsyth
GNDR 201 Gender, Food and Power
A01                         K. Gulke
GNDR 202 Globalization and Resistance
A01                         K. Gulke
GNDR 203 Indigenous Womxn in Canada
A01                         w.C.Sy
GNDR 204 Gender, Health, & Power
A01                         T. Cacchioni
GNDR 219 Topics: Reimagining the World: Transnational Speculative Fiction
A01                         S.Kang
GNDR 308 Indigeneity, Gender and Land
A01                         w.C.Sy
GNDR 309 Masculinities
A01                         S.Banerjee
GNDR 309 Medicalization of Sex
A01                         T. Cacchioni
GNDR 339 Topics in Theories and Activism: Queer Politics and Activism
A01                         D. Miller            ONL
GNDR 339 Topics: Climate Change & Migration
A01                         S.Kang
GNDR 400B Research Seminar for Independent Project 
A01                         L.Parisi
GDNR 499 Honours Graduating Eassy 
A01                                              
GNDR 100 Gender, Power & Difference         
A01     M. Dorrbercker
A02     A. MacAdams - ONL
A03     G. Sitara
A04     w.C. Sy
A05     M. Dorrbercker
A06     S.Naderi
A07     M.Forsyth - ONL
GNDR 219 Topics: Womb Matters: The Contested Terrains of Reproduction
 A02                         M.Forsyth
GNDR 219 Topics: Gender and Environmental Justice
A03                          S.Kang
GNDR 219 Topics: Embodiment and Critical Media Practice
A01                          J.Funk
GNDR 305 Gender & International Human Rights
A01                          T.Gonçalves
GNDR 306 GNDR & International Development
A01                          L.Parisi
GNDR 332 What Race Got to Do With it?
A01                          S.Kang
GNDR 336 Transgender Theory: "TRANSGRESSIONS: Trans Politics, Activisms, and Creations in the 21st Century" 
A01                          C.Joynt       ONL

GNDR 340 Indigenous Cinema Decolonizing the Screen
A01                          w.C.Sy
GNDR 400A Critical Research Practices   
A01                          L.Parisi
GNDR 480  Seminar: Gender and Social Justice
A01                          G.Sitara

GDNR 499 Honours Graduating Eassy 
A01                                                                 
GNDR 100 Gender, Power & Difference         Online - 09 May 2022 24 Jun 2022
A01  M.Dorrbercker      
A02  M.Forsyth    
GNDR 219 Topics: Gender and Tourisim              Online - 27 Jul 2022 19 Aug 2022
A01 K.Gulke
GNDR 326 History of Sexuality                      On Campus - intensive - MTWRF 09 May 2022 01 Jun 2022
A01 G.Sitara
GNDR 349 Topics: Sexualities and Textualities     Online - 04 Jul 2022 19 Aug 2022
A01 D.Miller