Future students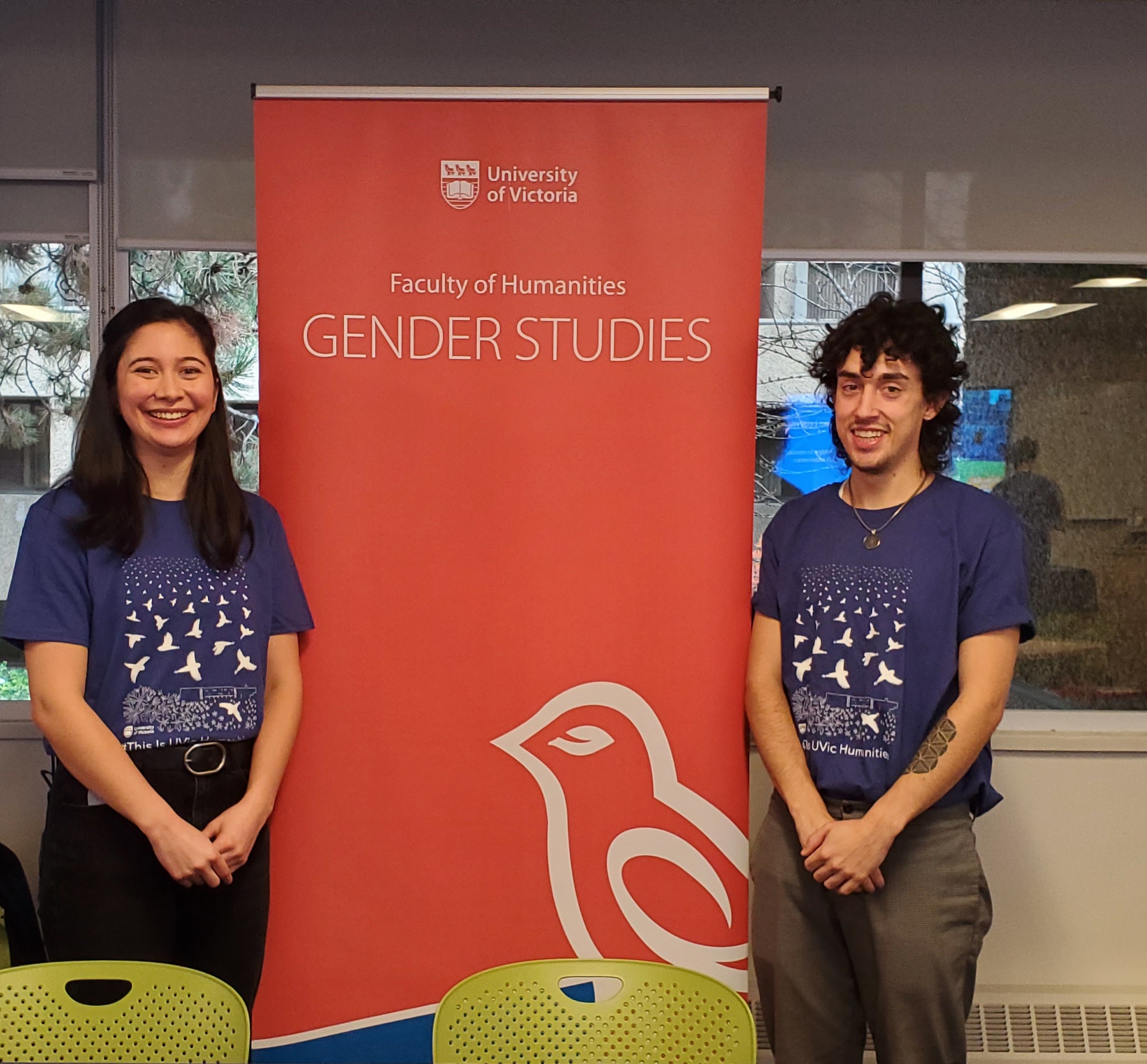 2022 Explore UVIC
Challenging what's "normal"
We offer a range of cutting-edge courses that explore the role of gender in society, and how it interacts with other forms of difference including Indigenous and racialized identities, class, sexuality, ability, age, etc.
Gender studies broadened my understanding of the systems of power and how society works, and opened my eyes to social injustices of all kinds. It changed how I look at the world!

—

Survey response from gender studies alum
You'll gain a unique perspective on the world and your place in it, on how power works and how discrimination and inequalities can be resisted and challenged. Working with our diverse students and interdisciplinary faculty, you'll develop skills that will support your future—as an academic, professional, leader and activist.
With a strong focus on Indigenous and transnational perspectives, we are an active and inclusive community of learners. Together, we consider critical topics including:
Indigenous women and the politics of resurgence
human rights and international development
health and medicalization
anti-racism, nationalism, globalization and resistance
girlhood studies, masculinities, queer and trans theory
A minor in gender studies is a great complement to any degree and our courses are included in many of the Interdisciplinary minors and programs, including:
Global Development Studies (proposed)
All UVic students are welcome to take gender studies courses! Our classes complement any field of study—providing a unique perspective on just about any topic and many are open to students with no previous gender studies courses.
Our courses cover a variety of topics, issues and perspectives. Classes are relatively small. Even first-year, introductory courses have a maximum of 55 students. Fewer students mean more opportunities for class discussions and interactions, and more personal contact with instructors.
What are you interested in? Check out our courses.