Current Graduate Courses
The Department of English offers a range of graduate courses throughout the Winter Session (i.e., Fall and Spring terms). Normally, two courses are also offered during the Summer Session (one in the May-June term and another in the July-August term). Area courses cover English literary history. Special topics courses are designed around the current research interests of faculty members and provide students with the opportunity to delve deeply into highly advanced and/or original research topics.
2023-24 Fall/Spring Course Descriptions
2023 Summer Course Descriptions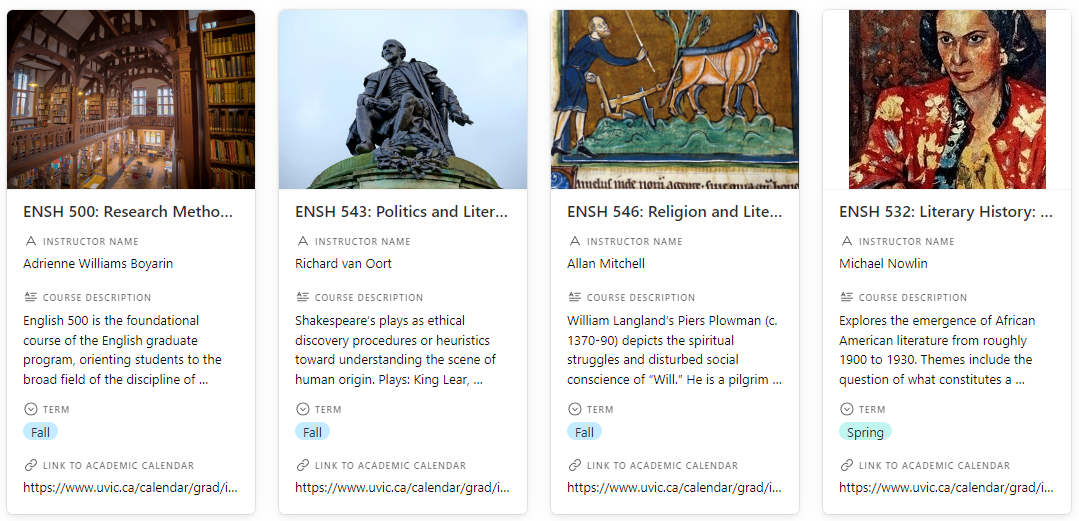 The Cultural, Social, and Political Thought (CSPT) Program lists CSPT-designated graduate courses are their own program site: CSPT Courses.