Social Work project to shed light on Canada's untold Métis story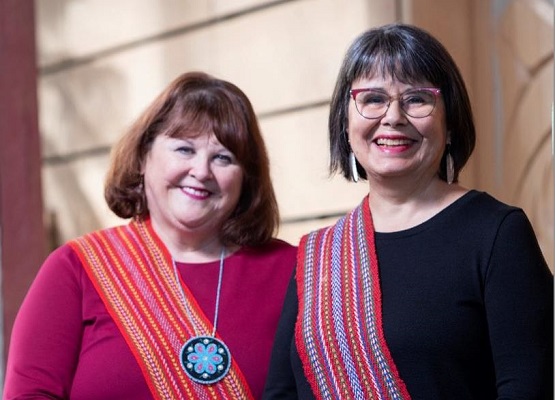 Lii Michif Niyannan meaning We Are Métis is the title of an upcoming documentary film and Social Work curricula development project funded in part by the Canadian Heritage Anti-Racism Action Project. This funding was created by the Government of Canada to help address barriers to employment, justice and social participation among Indigenous Peoples, racialized communities and religious minorities.
The project will be led by Jeannine Carriere, a professor and accomplished researcher with the School of Social Work at the University of Victoria for the past 15 years. Award-winning Métis filmmaker and professor Emeritus in Gender Studies, Christine Welsh, is co-producer for the film and co-lead on this important endeavor.
Highly accomplished Social Work graduate student, Trish Pal, has also agreed to work on the project as a research assistant. Pal is a Two-Spirit Metis person who won the Dean's Award for Indigenous Graduate Students along with a faculty academic achievement award.
The Lii Michif Niyannan multi-media project aims to engage Métis and non-Métis Canadians in a dialogue and shared learning experience, says Carriere. "We will encourage people to explore the profound historic contributions of Métis people in shaping our country alongside the contemporary Métis experiences of today."
For more information, please read the announcement.