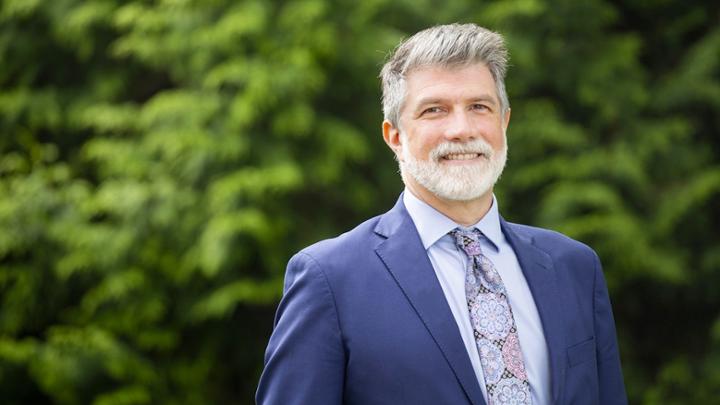 We acknowledge and respect the lək̓ʷəŋən peoples on whose traditional territory the university stands and the Songhees, Esquimalt and W̱SÁNEĆ peoples whose historical relationships with the land continue to this day.
As the dean of the Faculty of Graduate Studies (FGS) at the University of Victoria, it's my great pleasure to welcome you to our website. This site is a resource for our students (current and future), faculty members, or anyone interested in learning more about graduate studies here at UVic.
UVic is widely regarded as one of Canada's finest comprehensive universities. We're proud of our achievements in integrating outstanding scholarship, engaged learning and real-life involvement to contribute to a better future for people and the planet. And we're located in one of the most beautiful places in Canada to work and live!
Graduate students are vital to the success of the university. Over 2600 graduate students are enrolled in approximately 160 graduate programs, many of which are among the finest anywhere. Many of our programs give students the opportunity to work with our world-leading faculty on cutting-edge and societally relevant research questions.
The Faculty of Graduate Studies works in concert with departments, faculties and the university as a whole to ensure our programs are of the highest quality. We also provide a wide range of supports for students and play a leading role in development of policies and procedure to promote excellence and innovation. All of our work is carried out with the goal of supporting the success of our students – both in their programs and in their careers and lives afterwards.
Please don't hesitate to reach out to my office with any questions you may have. We can be found in the Jamie Cassels Centre A207 or can be reached by email at fgs@uvic.ca.
Sincerely,
Dr. Robin G. Hicks

Dean of the Faculty of Graduate Studies
Professor, Department of Chemistry
University of Victoria
graddean@uvic.ca