Programs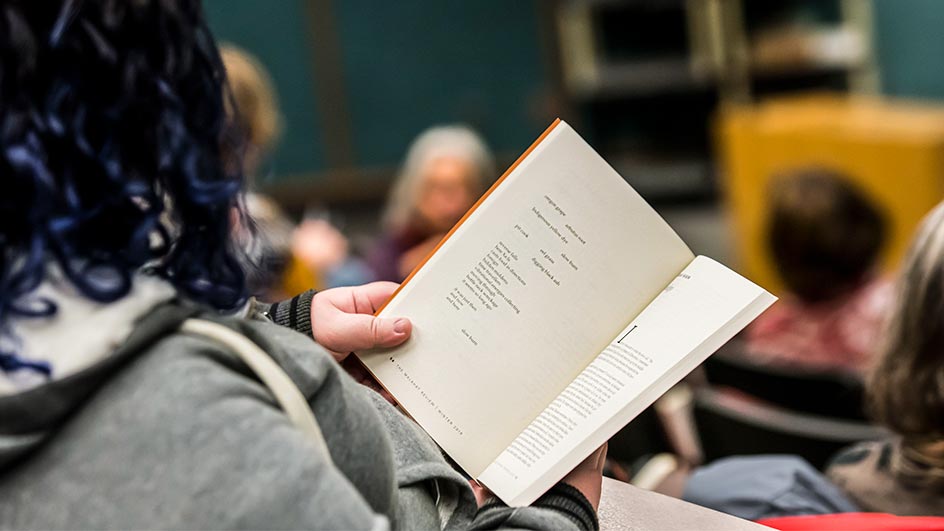 Undergraduate writing program
The Department of Writing's Major Program allows you to develop your writing skills in the imaginative genres of poetry, fiction, creative nonfiction, screenwriting and playwriting. The writing major leads to either a Bachelor of Arts or a Bachelor of Fine Arts, depending on the non-program courses selected.
Professional writing minor
The Department of Writing offers the Minor in Professional Writing in Journailsm and Publishing, emphasizing journalism, media studies and publishing. The goal of the program is to develop skills required to succeed as a professional writer in journalism, publishing, government or industry.
Major in writing and minor in professional writing
If you are interested in completing both the Major Program in writing (specializing in fiction, poetry, drama and/or creative nonfiction) and the Minor in Professional Writing in Journalism and Publishing, you should take WRIT 100 and WRIT 102 in your first year of study. Similarly, if you are not yet certain whether you would prefer to do a major in writing or a minor in professional writing or both, you are advised to enroll in WRIT 100 and WRIT 102 in your first year to keep all three options open.
Interfaculty double major
You may major in writing while concurrently satisfying the requirements for a major program of a department in the Faculties of Humanities, Science or Social Sciences. Conversely, you may pursue a major program for the BA degree within the Faculties of Humanities, Science or Social Sciences and concurrently satisfy the requirements for the Major Program of the Department of Writing as approved for the Faculty of Fine Arts. Only one BA degree with a double major will be awarded on the recommendation of the faculty in which you are registered.
Writing/theatre double major
If you wish to pursue a double major in writing and theatre, you must be accepted into both departments. You must apply to theatre by February 28 and writing by March 31 for a September start. Please visit each department's website to determine what is required for admission. We recommend you contact Fine Arts Academic Advising to obtain assistance with planning your program.