Writing major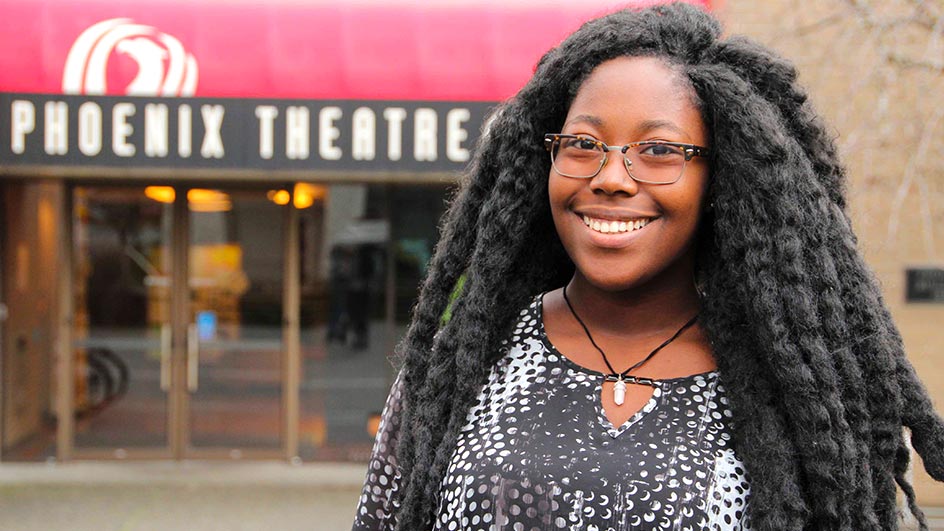 After WRIT 100 in first year, core writing department courses follow the workshop method. These workshops are limited in size to 15 students or fewer, and serve as a critical forum wherein your writing is subjected to editorial and intellectual review.
Workshops are complemented by certain lectures and seminars which introduce you to professional literary models in poetry, short and long narrative fiction, drama for stage and film, and creative nonfiction.
While the writing program strives to develop a balance between writing skills and a sense of literary history, if you are interested in a stronger literary background, consider a double-major program. Information on interfaculty double-majors can be found in the UVic Calendar.
Writing Courses
The following information is provided as general information for prospective Writing students and is subject to change. Current students should refer to the UVic Calendar for program requirements.
A writing major has 15.0 units of writing courses at the 300 and 400 levels but, as there are prerequisites to all senior writing courses, you will most likely have to take at least 9 units of first and second-year writing. Exceptions to this would be for those who enter the program with advanced standing.
Students in the writing Major Program are required to take:
WRIT 215 may not be counted as part of a writing major.

WRIT 306, 307, 308, 309, 310, 311, 312, 313, 314, 315, 316, 320, 321, 322, 324, 326, 329, 330, 331, 335, 336, 340, 350, 353, 400, 405, 406, 410, 412, 416, 420 and 440 may count toward either the Major Program or the Professional Writing Minor in Journalism and Publishing, but not both.

You are advised to work toward a double major, since enrolment in workshops is limited, and spaces are not guaranteed. Without a concentration of courses in a separate discipline, you may find yourself delayed in graduating.
If at least 9 units of electives are chosen from courses offered by other departments within the Faculty of Fine Arts, the degree awarded may be either the BFA or the BA of the Faculty of Fine Arts. If fewer than 9 units of electives from the Faculty of Fine Arts are chosen, the degree awarded will be the BA of the Faculty of Fine Arts.
Click on the links below for full details on each Major Program, or click here to see a complete program planning worksheet.