Graduate studies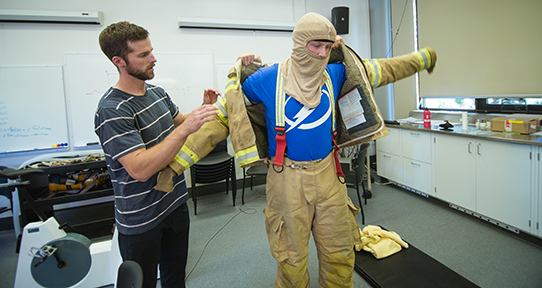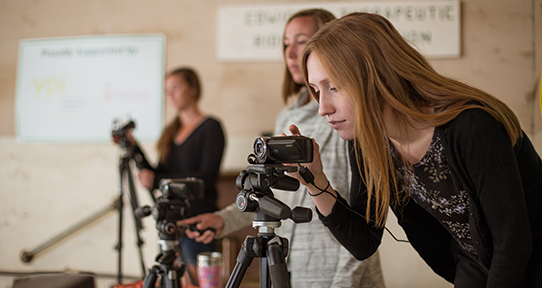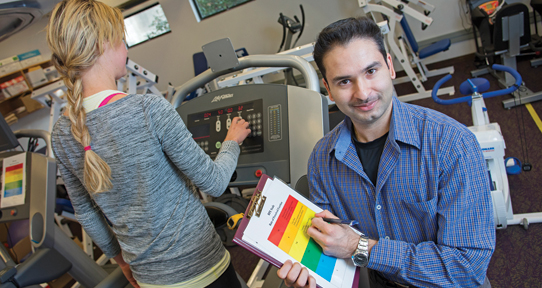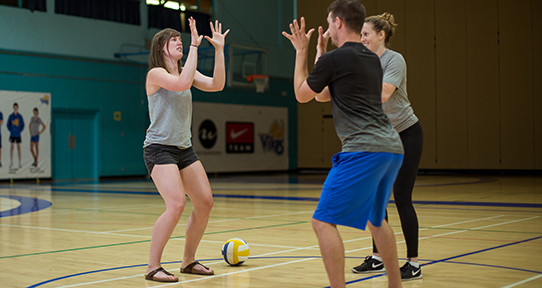 Graduate programs
Our graduate programs advance your knowledge and skills in the area of physical activity, health and exercise science.
Students in our programs are making an impact with applied research on issues we all face, like aging, becoming more active and recovering from injury or illness. We are conducting important studies on brain injuries, analyzing curriculum and instruction in physical education, exploring the psychology of physical activity, and much more.
Our Leisure Service Administration (MA) program is currently under review. If you are interested in recreation management, please email Dr. John Meldrum for information.
Graduate research areas
At the graduate level, our research and teaching strengths include:
socio-cultural influences on physical activity participation
exercise and rehabilitation
occupational physiology
coaching science
physical activity for psychological and physical wellbeing
recreation and sport management
teacher education
biomedical research
physical and health education
Looking to apply?
Find a supervisor
In order to be admitted to a graduate program in the school, you must first have a supervisor who is willing to take you on. You can explore our faculty profiles to find out we're working on.  You should choose a supervisor whose research is in the area of your interest. Some professors, Dr. Lara Lauzon, Dr. Doug Nichols Dr. PJ Naylor. and Dr. Kathy Gaul are not accepting graduate students right now. Feel free to email the potential supervisor with information about yourself. If you do not hear back, it's possible they are already at their capacity.
Admission requirements
In addition to the requirements from the Faculty of Graduate Studies, admission to the master's graduate programs in the School of Exercise Sceience, Physical and Health Education requires an undergraduate degree in the field or a related field. The related field would be determined by your supervisor and what you wish to study.
Deadlines
The program does not have a set deadline, applications are received at anytime prior to the beginning of the desired entry point. It is recommended to begin the program in September, and the recommended deadline is May 31st for domestic students and December 15th for international students.
How to apply
If you have determined that you meet the minimum academic and general requirements for admission to the Faculty of graduate studies and have secured a supervisor you can visit the Graduate Admissions and Records website. Follow the instructions on how to apply to become a UVic graduate student.
For admission the following documents will need to be submitted to Graduate Admissions and Records: 

Assessment reports from two academic referees who can speak to your ability to undertake advanced studies
Your academic transcripts
A letter of intent (see Letter of intent section)
Evidence of English language proficiency (if relevant, see the Faculty of Graduate Studies website for more information about English Language proficiency.
EPHE Graduate Student Handbook - for current students.