Join our student clubs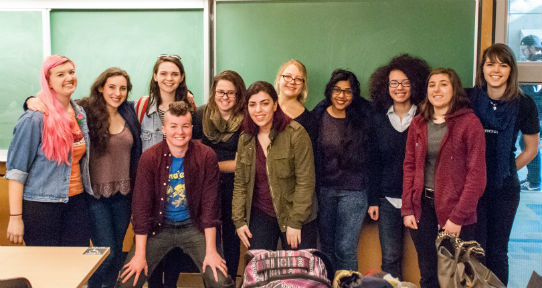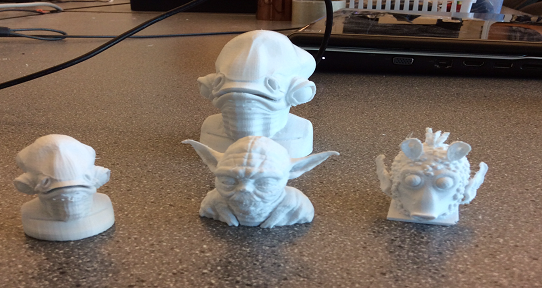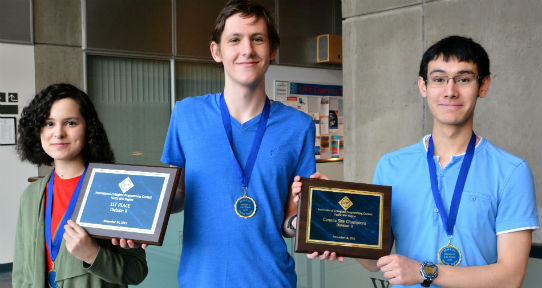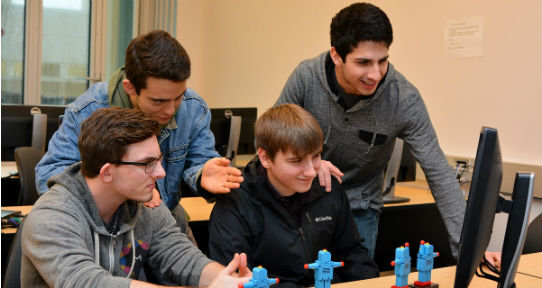 Whether you want to help bring computer science to youth in the community, team up to build a new game, or compete in the next hackathon, there's a club for you!
The Computer Science Course Union (CSCU) is a small student body that provides representation to UVic and the Faculty of Engineering on behalf of students in Computer Science degree programs and all students who are taking a Computer Science course. Additionally, we also organizes events, including free movie showings, LAN parties, and workshops.  
We provide services and assistance in many forms:
Sample finals for various courses

A library of textbooks for student use in the CSCU office (ECS 331)

Dispute resolution between students and the Department of Computer Science

Locker management and registration in the ECS
Contact us at cscu@uvic.ca or drop by ECS 331
Visit our website at https://onlineacademiccommunity.uvic.ca/cscu/
WECS is a Faculty of Engineering club that encourages and supports gender diversity in Engineering, Computer Science, and other technical fields.  We engage in outreach programs with such organizations as the Girl Guides and middle school students.  
We host many events like Tea & Cookies, networking events with professionals at their Speaker Series, and review sessions for first year computer science courses.
Everybody is welcome to attend our meetings.
Contact us at uvictoriawecs@gmail.com 
Instagram account: @uvicwecs
UVic GameDev is a club focused on making games, whether it be professionally or for fun, solo or in teams. Game Developers of all disciplines and skill levels are encouraged to check out our presentations or join a team and start making a game!
Contact us at uvic.gamedev.club@gmail.com
The UVic Web Design and Development Club is a community of students who collaborate and educate each other about all levels of modern web languages and interface design. We enjoy making connections with local companies and start ups through organizing hackathons, meet ups, workshops, and guest talks. We are a great community to hang out with once a week, to learn from each other, and to collaborate on cool projects.
Visit us at fb.me/uvicwebdev
Contact us at uvicwebdev@gmail.com
LTD is a group of Engineering and Computer Science students that promote inclusivity and diversity within the fields.  We encourage minority groups within the faculty, inclusive attitudes and interactions, and leadership opportunities for students.
We run events including potlucks, discussion groups, hikes, scavenger hunts, crafternoons, and mixers. 
Visit our website at https://onlineacademiccommunity.uvic.ca/ltd/     
Contact us at ltd@uvic.ca 
The UVic Competitive Programming Club is a group of students who enjoy solving hard problems quickly with code. We compete annually in the International Collegiate Programming Contest (ICPC), and meet weekly to practice and learn together. The problems we work on are also highly applicable to technical job interviews. All UVic students are welcome, though some existing programming ability and knowledge of common algorithms (think CSC 225/226) and discrete math are strongly recommended.
Visit our website at https://onlineacademiccommunity.uvic.ca/programmingclub/
Contact us at uvic.programming.club@gmail.com 
UVic Virtual is the University of Victoria's student-led virtual and augmented reality club.
We aim to help UVic students learn to build quality VR tools, experiences and games. We are partnered with on-campus labs that offer student access to VR equipment. Our members have varying levels of experience, and we share a passion for innovation, dynamic learning and asking questions. We learn from each other and develop our core competencies as we work together on club projects.
Contact us at uvic.virtual@gmail.com
UVic AI is a team and community of students expanding our knowledge of AI by building machine learning models, discussing research, and hosting a variety of events — from technical workshops to larger public events.

Contact us at: uvicaiclub@gmail.com
Join our discord: https://discord.gg/zbBNT8Spjf
Follow on Insta: uvicaiclub
Visit our website at: https://uvicai.ca/
Come on and join us!  We're always looking for volunteers to help with many of our outreach programs.
Meet new friends, learn new things, share your computer science talents.
To join, contact Dr. Yvonne Coady or Irene Statham, undergraduate advisor.