Graduate studies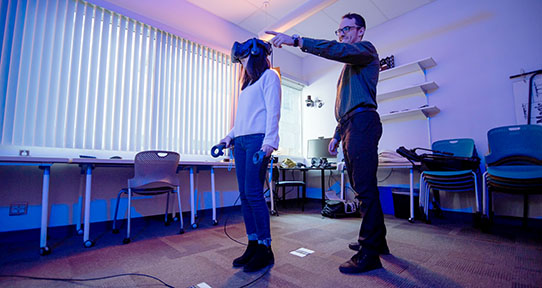 An opportunity to join leading edge research
UVic's Department of Computer Science is recognized as being among the best in Western Canada.
Our faculty are making an impact every day with research on exciting topics such as data visualization, machine learning, security, privacy and embedded systems.

UVic's unique graduate co-op education program is a great way to put what you're learning into practice—and get the work experience you'll need when you graduate.
Graduate programs
Master of Science (MSc)—We offer three MSc level graduate programs: thesis option; project option; and industrial project option (the Industrial option is only available with the September entry).
Looking for more info?